Local Memory Project / Exhibitions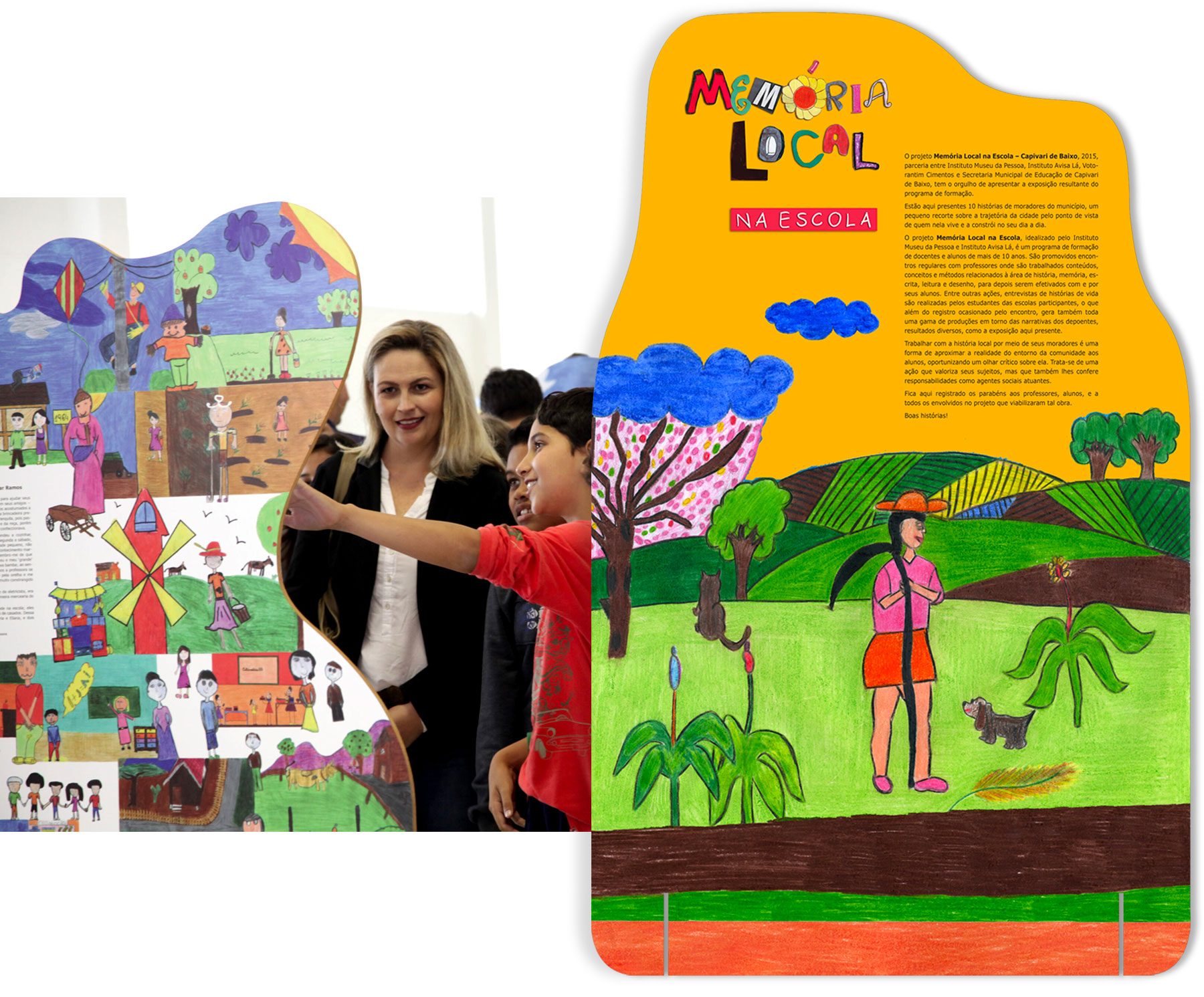 Graphic design for exhibitions resulted from the Local Memory at School project which has been developing by Museum of the Person. This project aims to involve the students in the Brazilian public education network, rescuing their communities' memory. Exhibitions have already been made in 31 Brazilian locations between cities and neighbourhoods.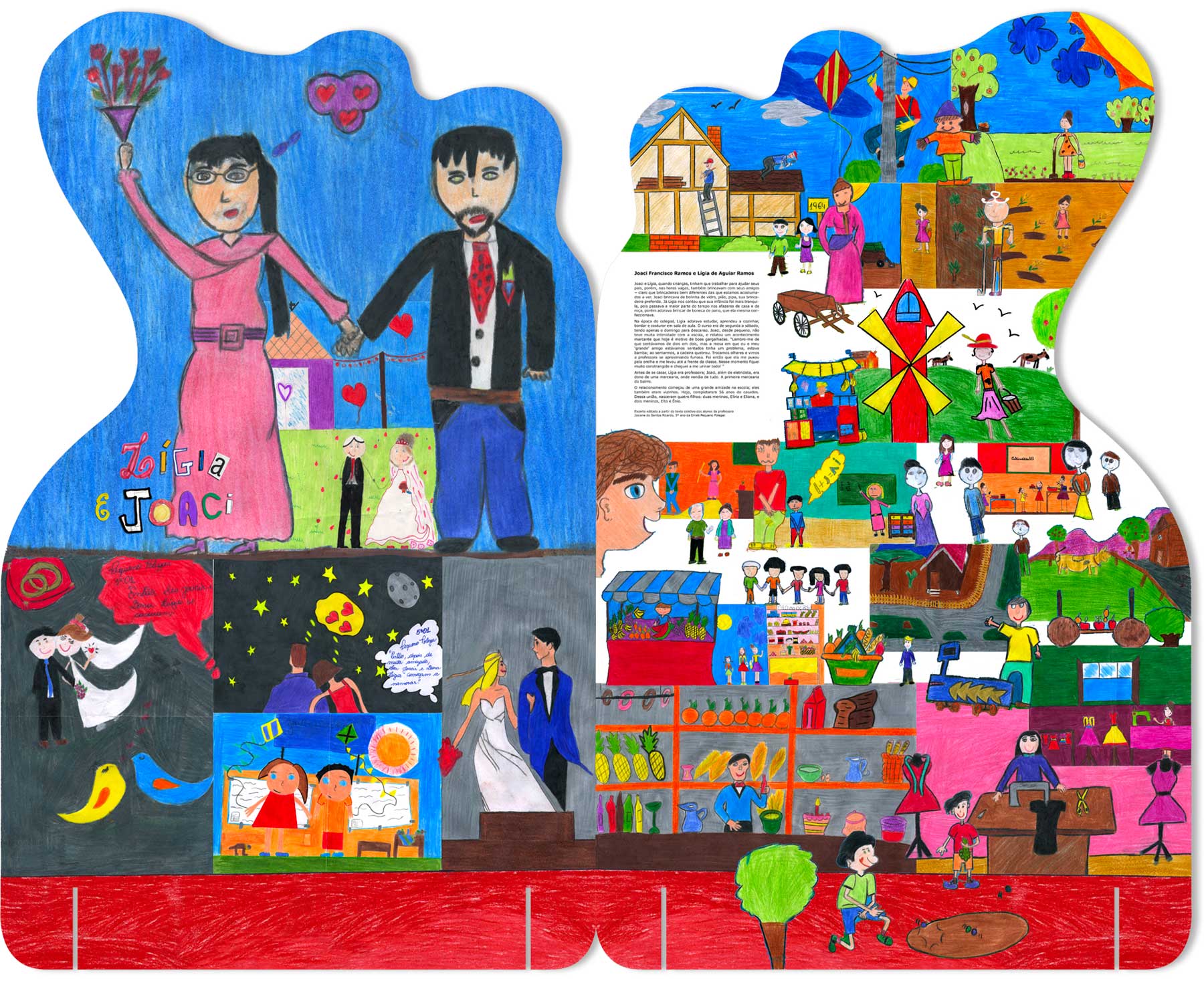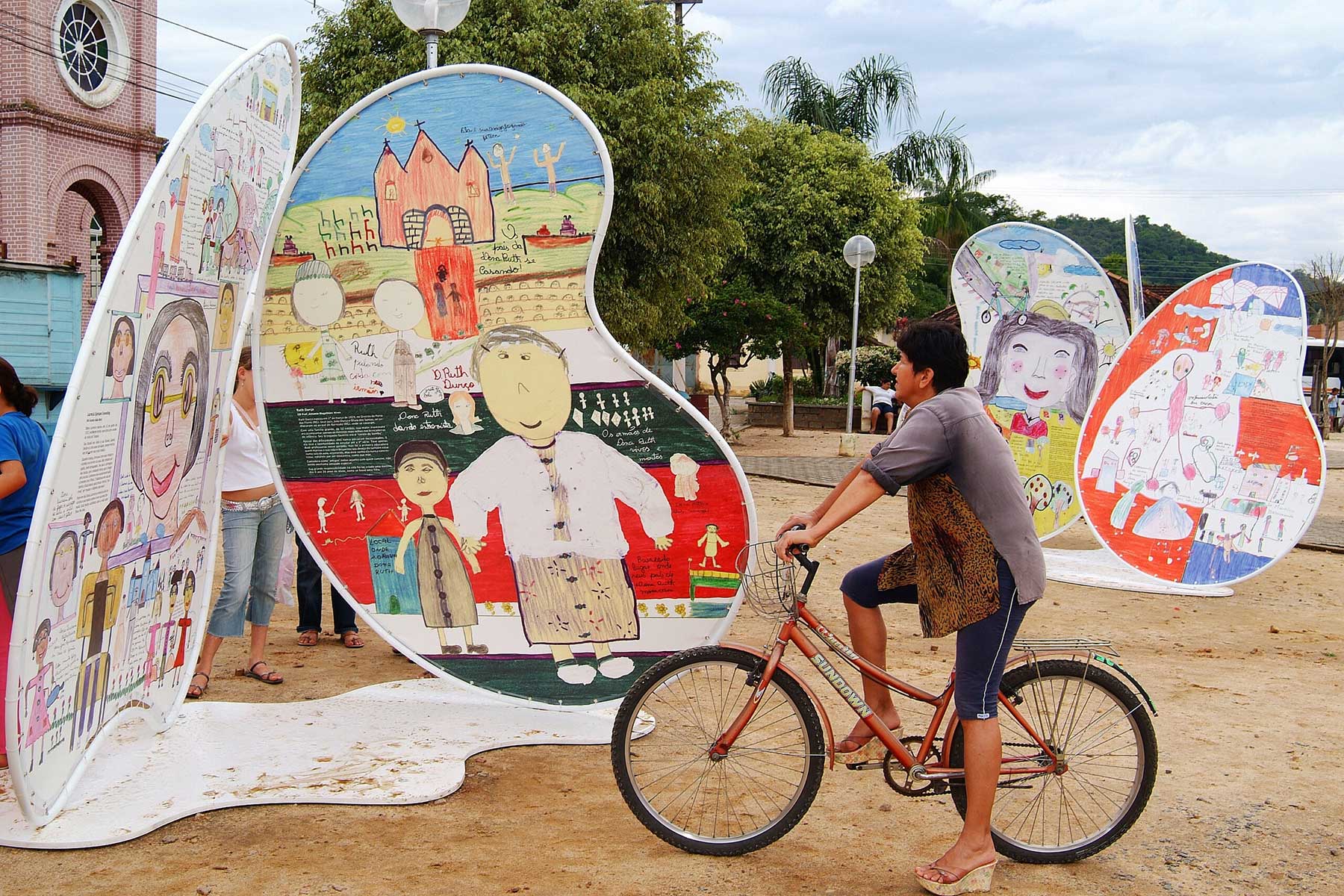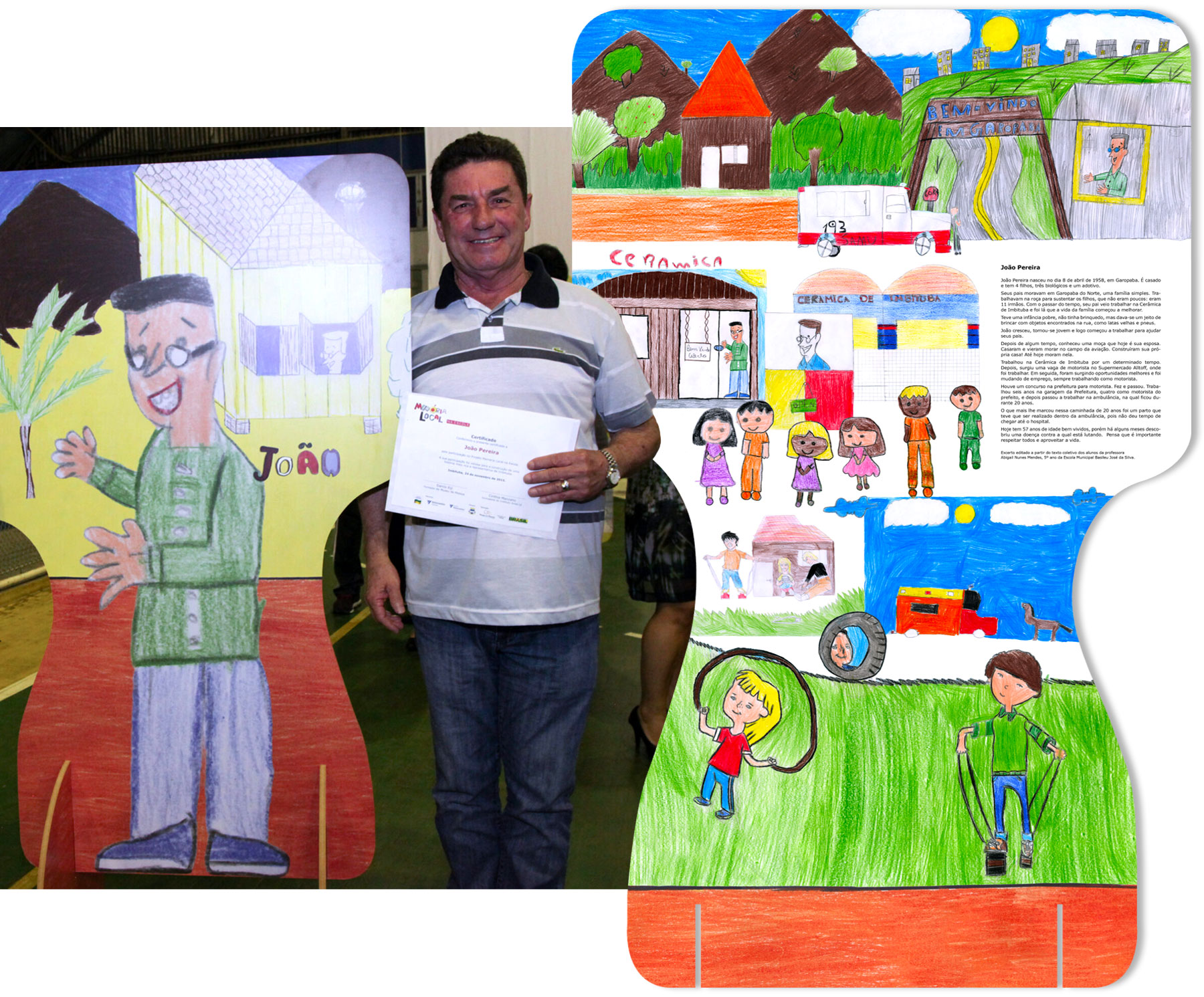 The exhibitions' graphic design is elaborated using the drawings and texts made by students and teachers from the stories told by the localities' residents in interviews at school. It is impressive that always it is possible to recognize the city and the storyteller himself in the exhibition panels.
The exhibitions show, "in addition to their life trajectories, several moments of the residents' participation in the construction of the history of each city or neighbourhood, and reveal the relationship of many of them with the students themselves, who also perceived themselves as members of this memory." (Museum of the Person website)
I believe that the graphic quality of children's drawings is directly connected with the richness of the content that the interviewed person offers.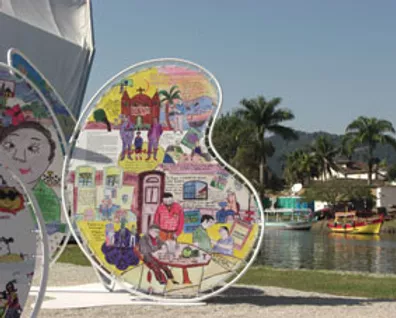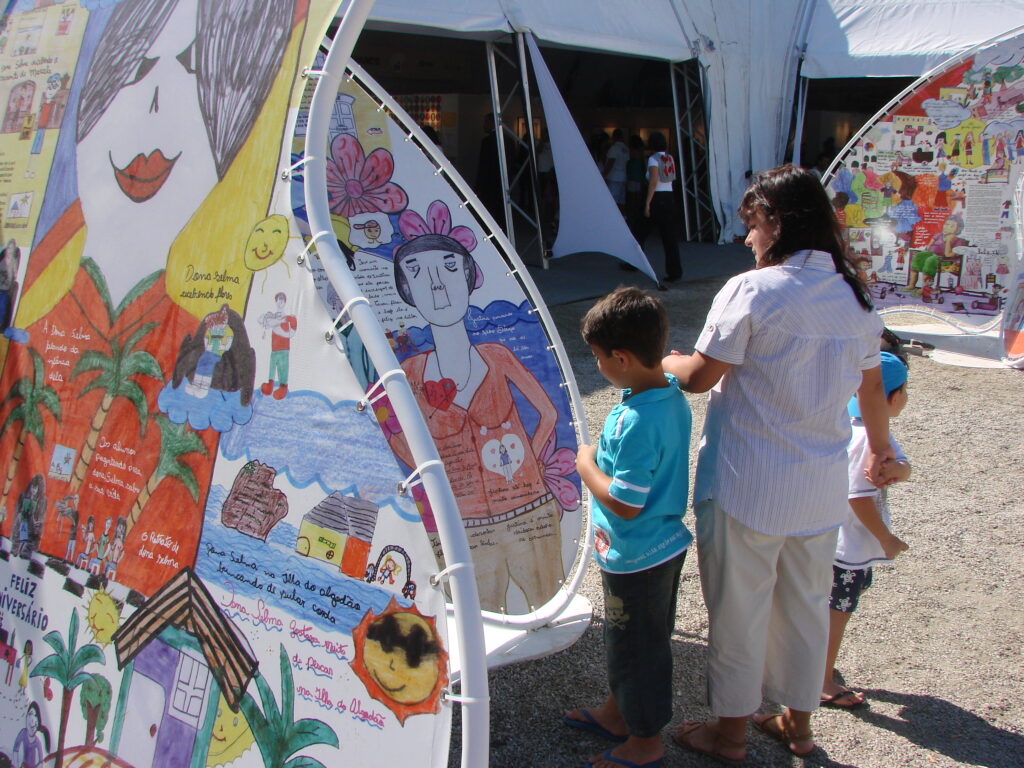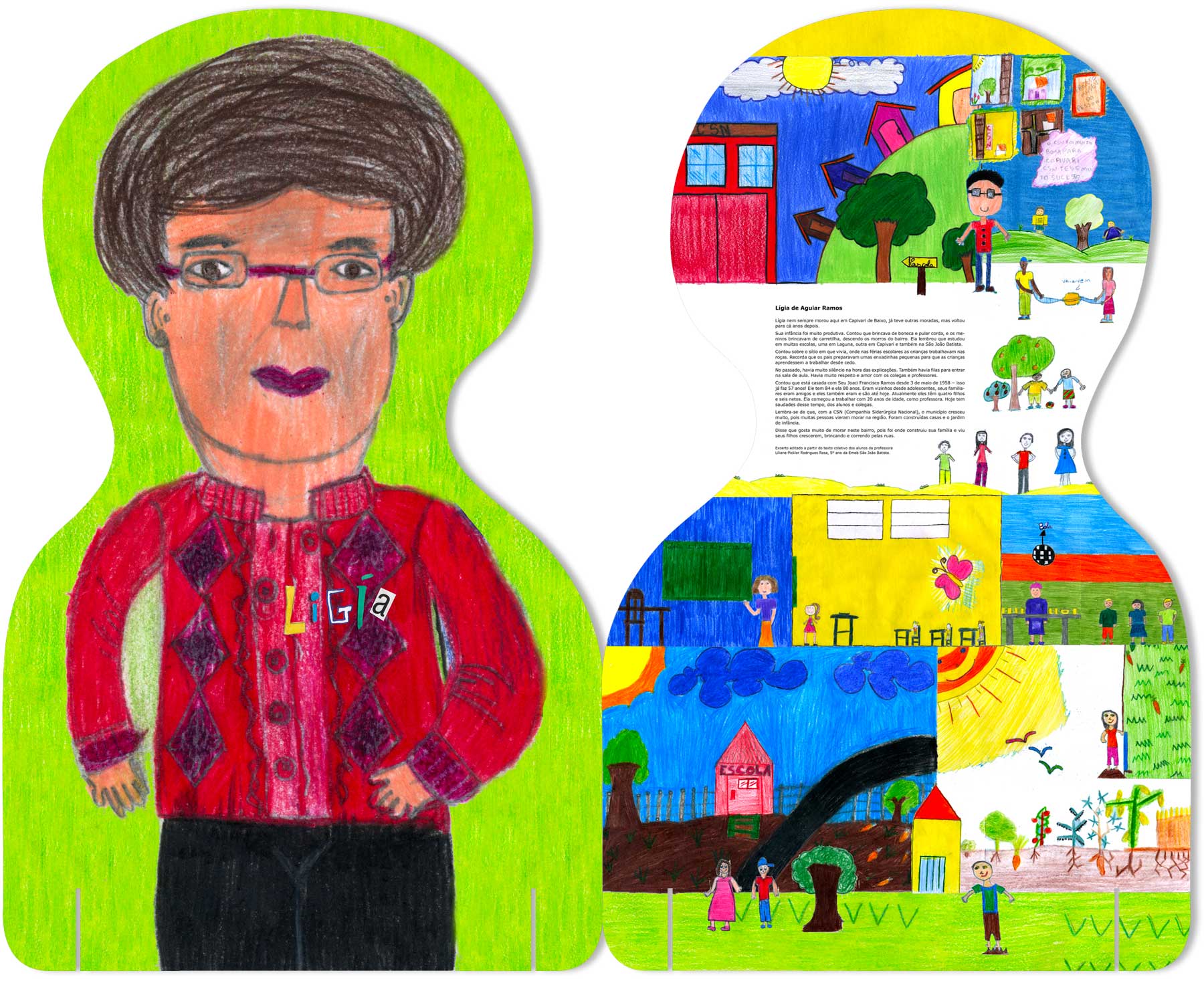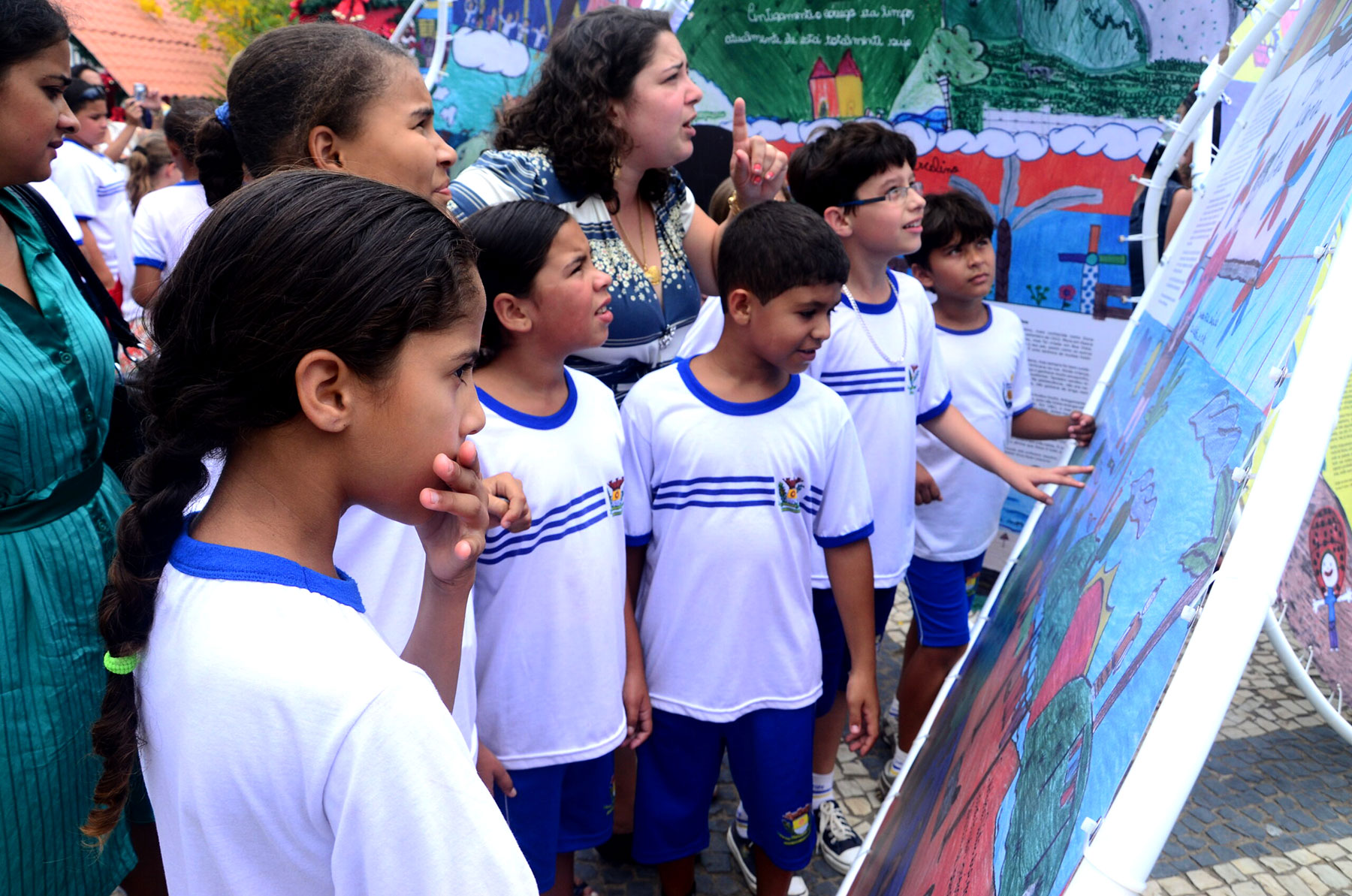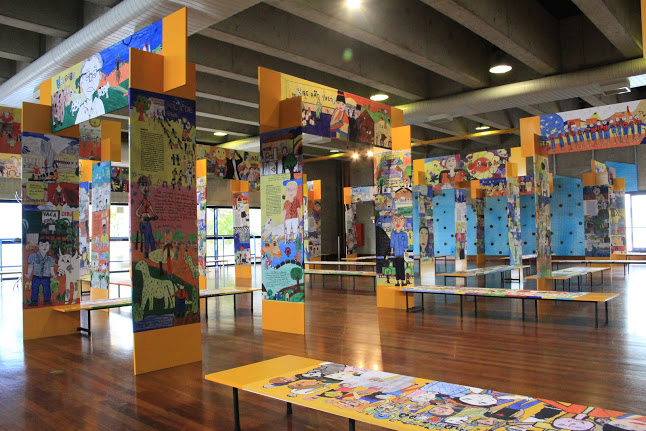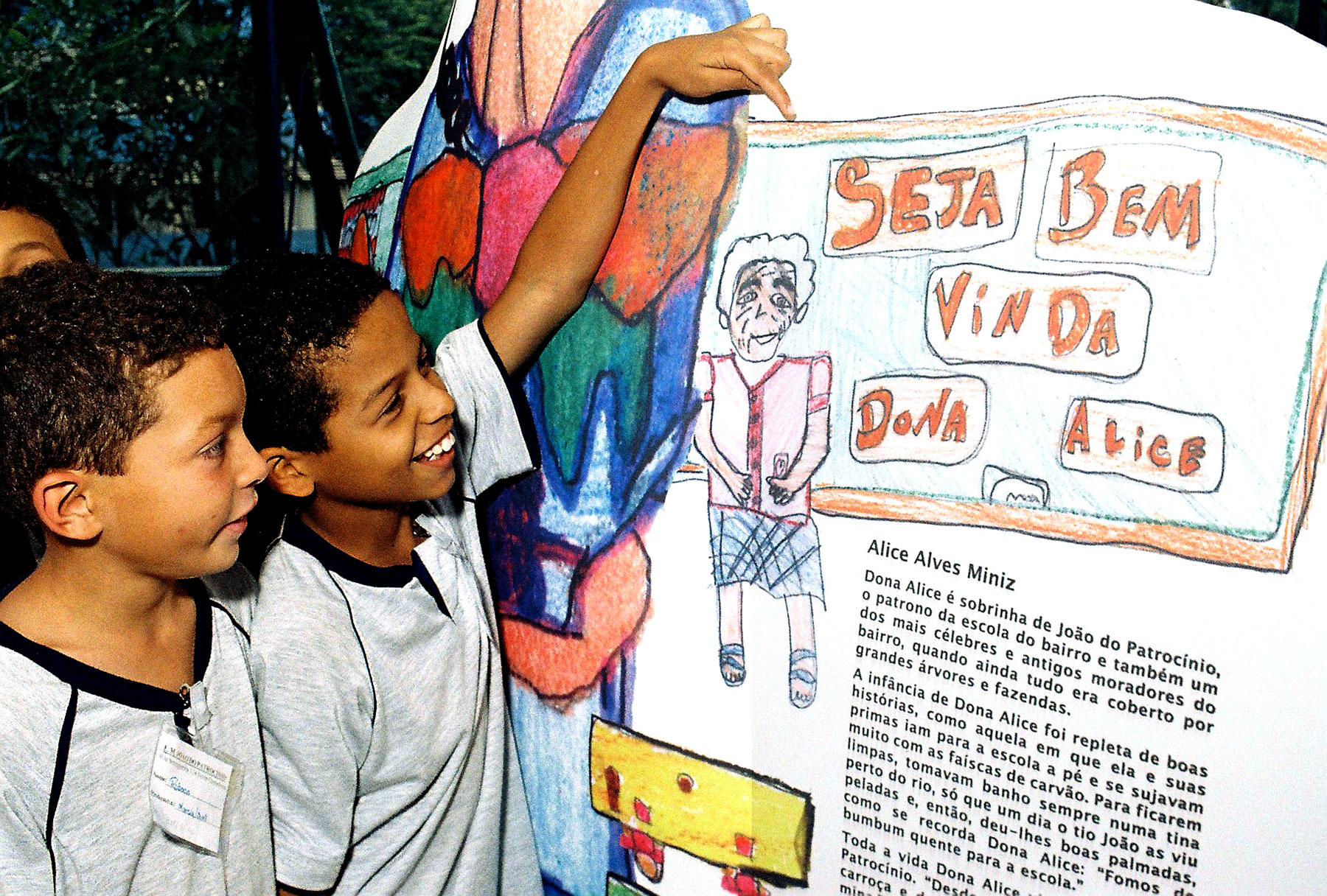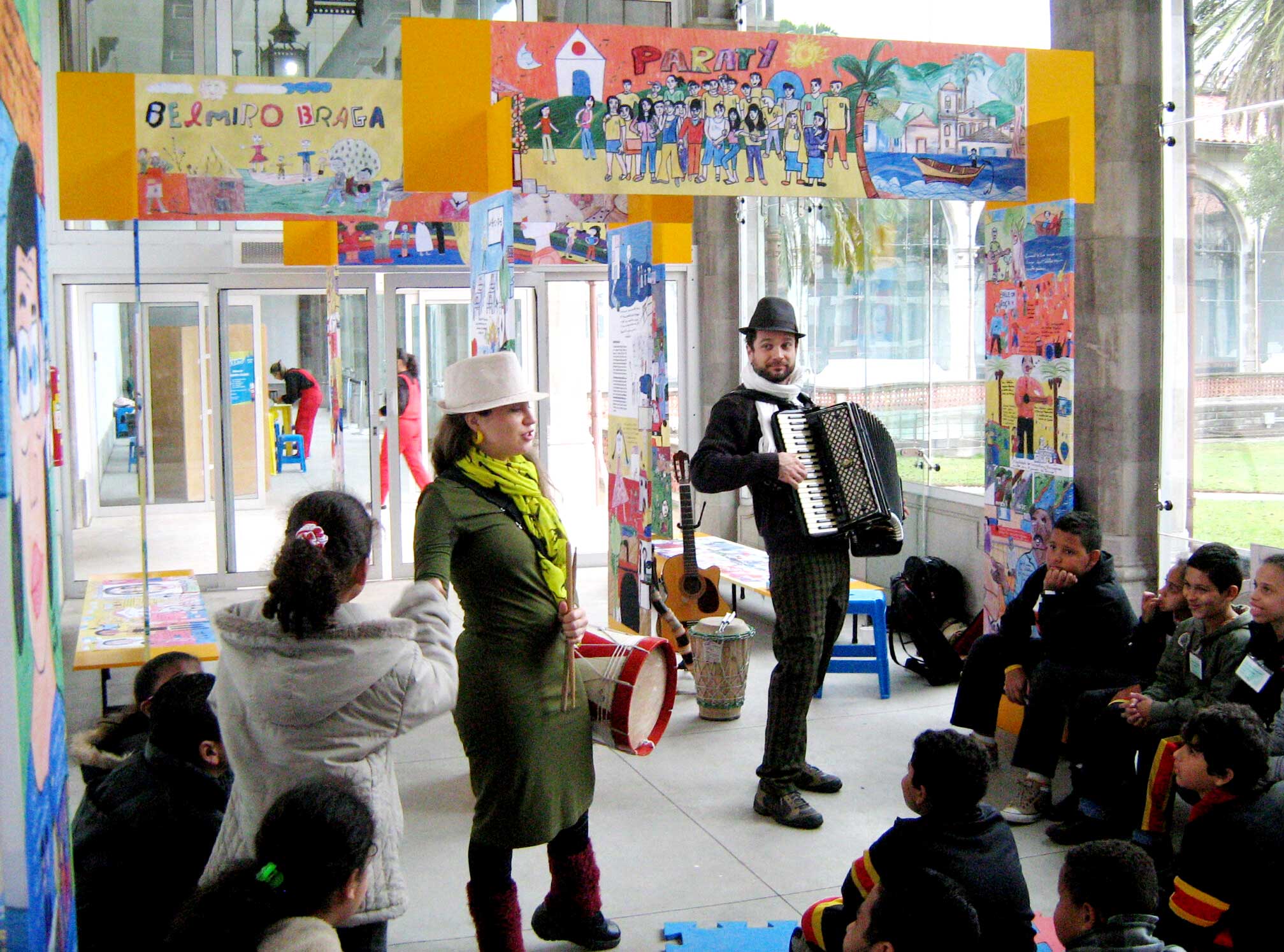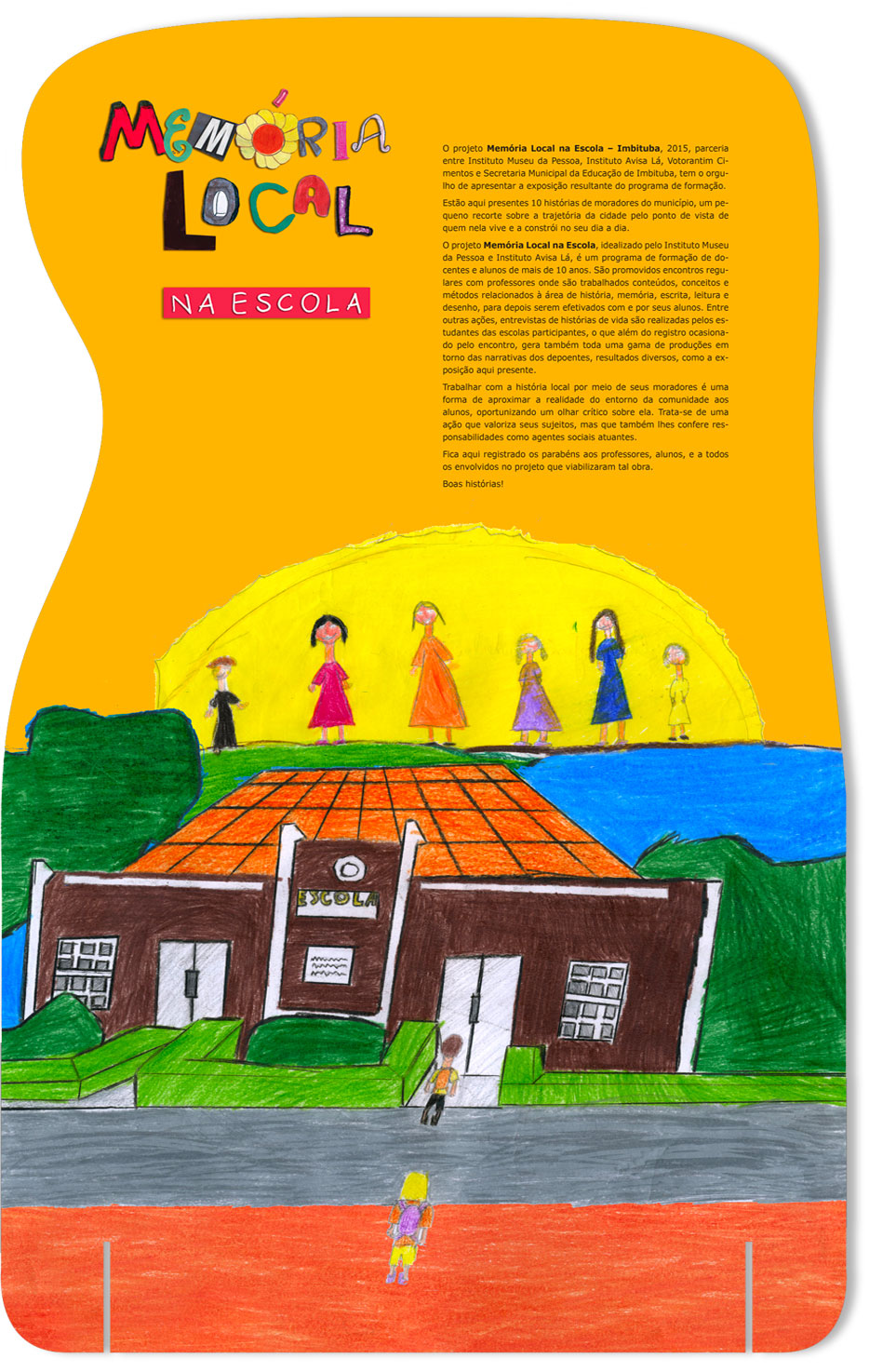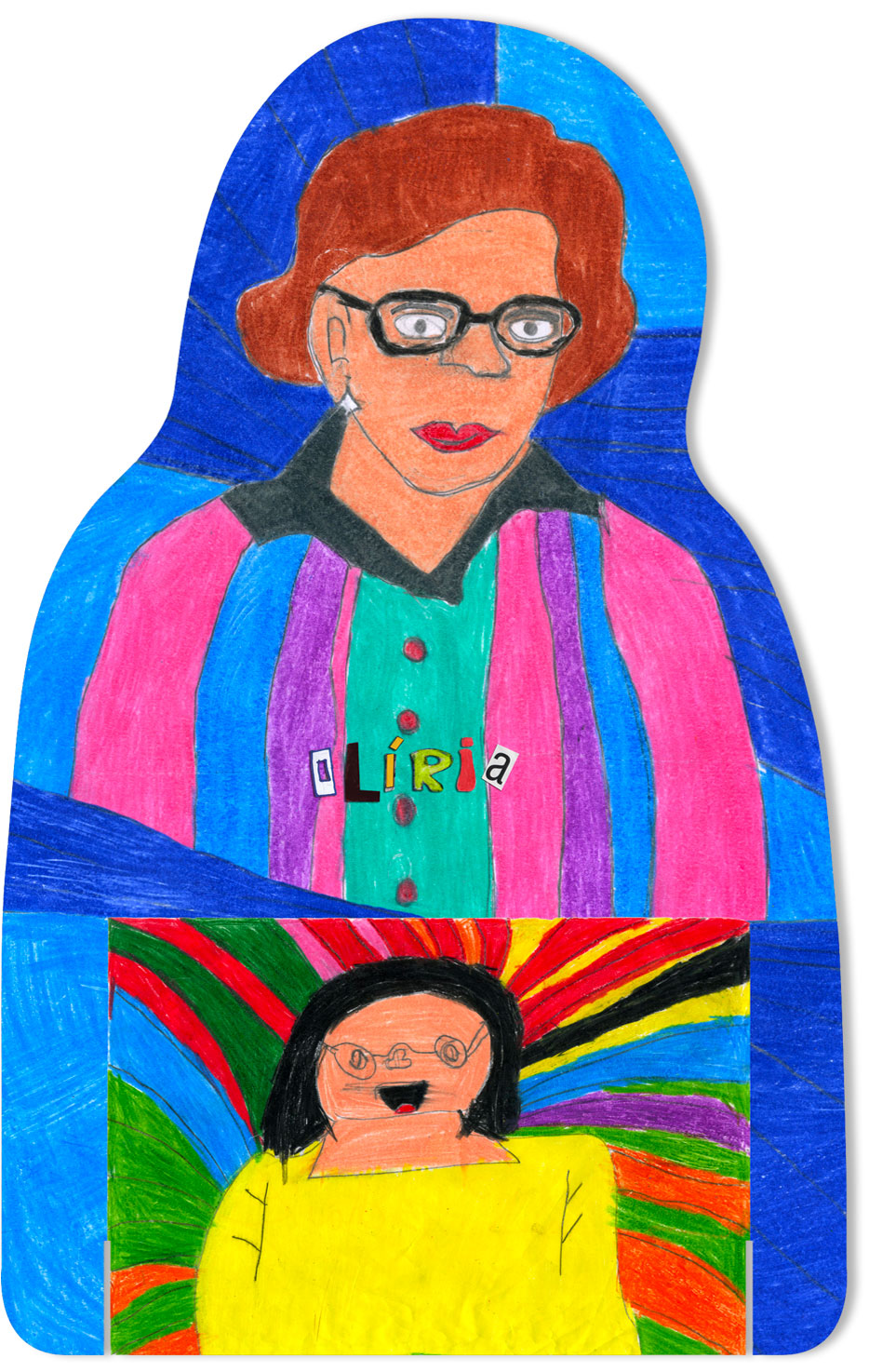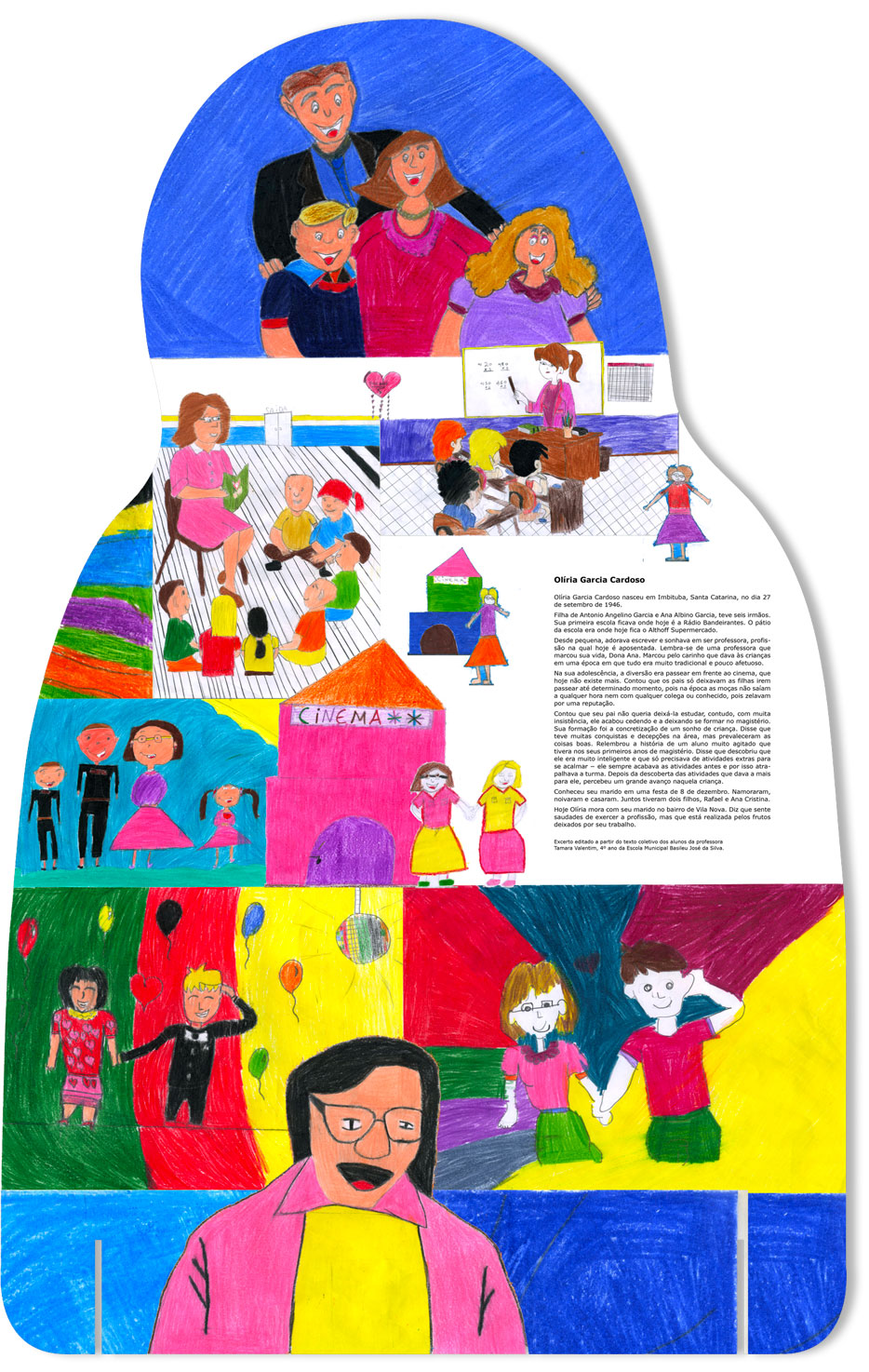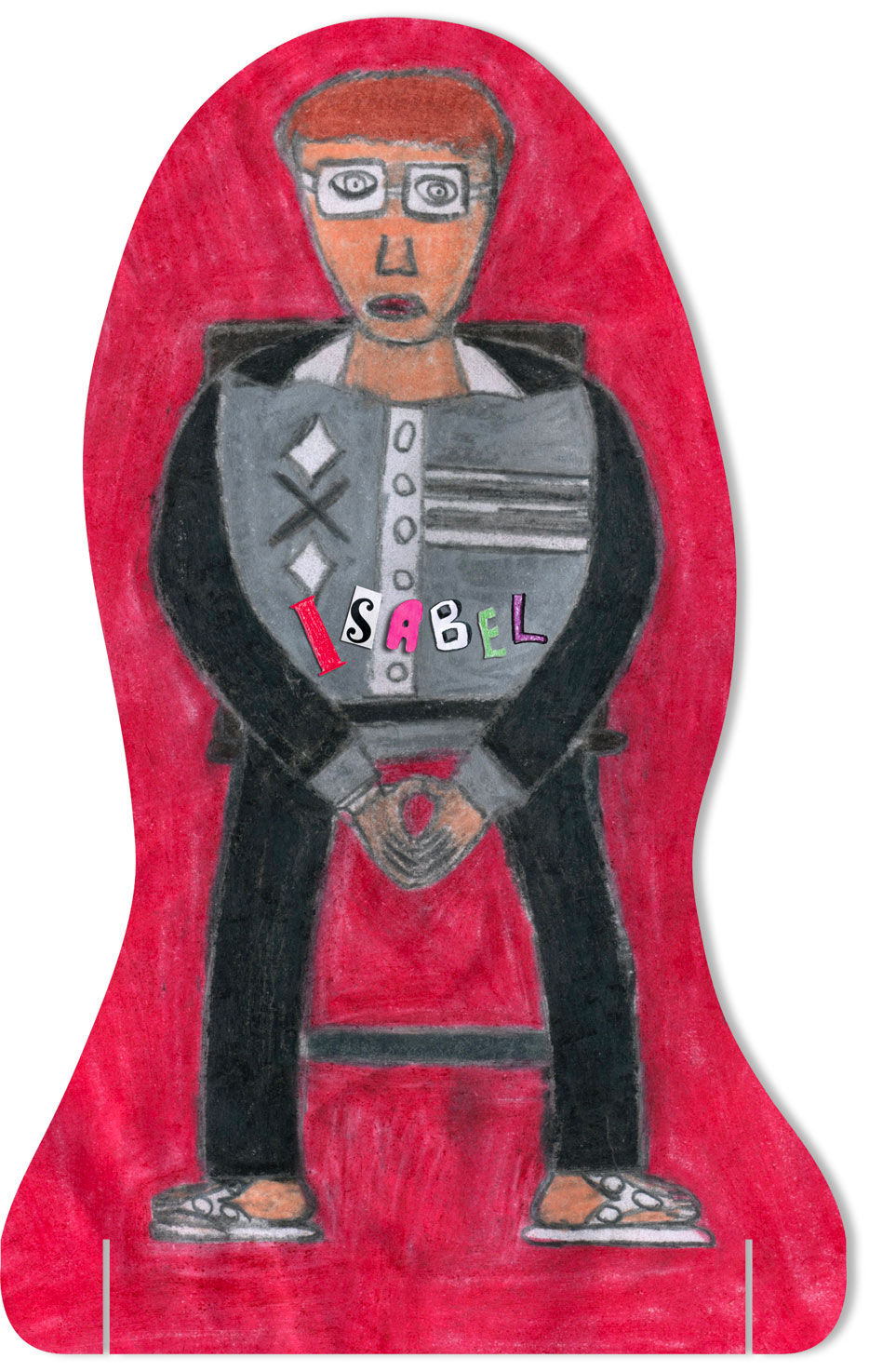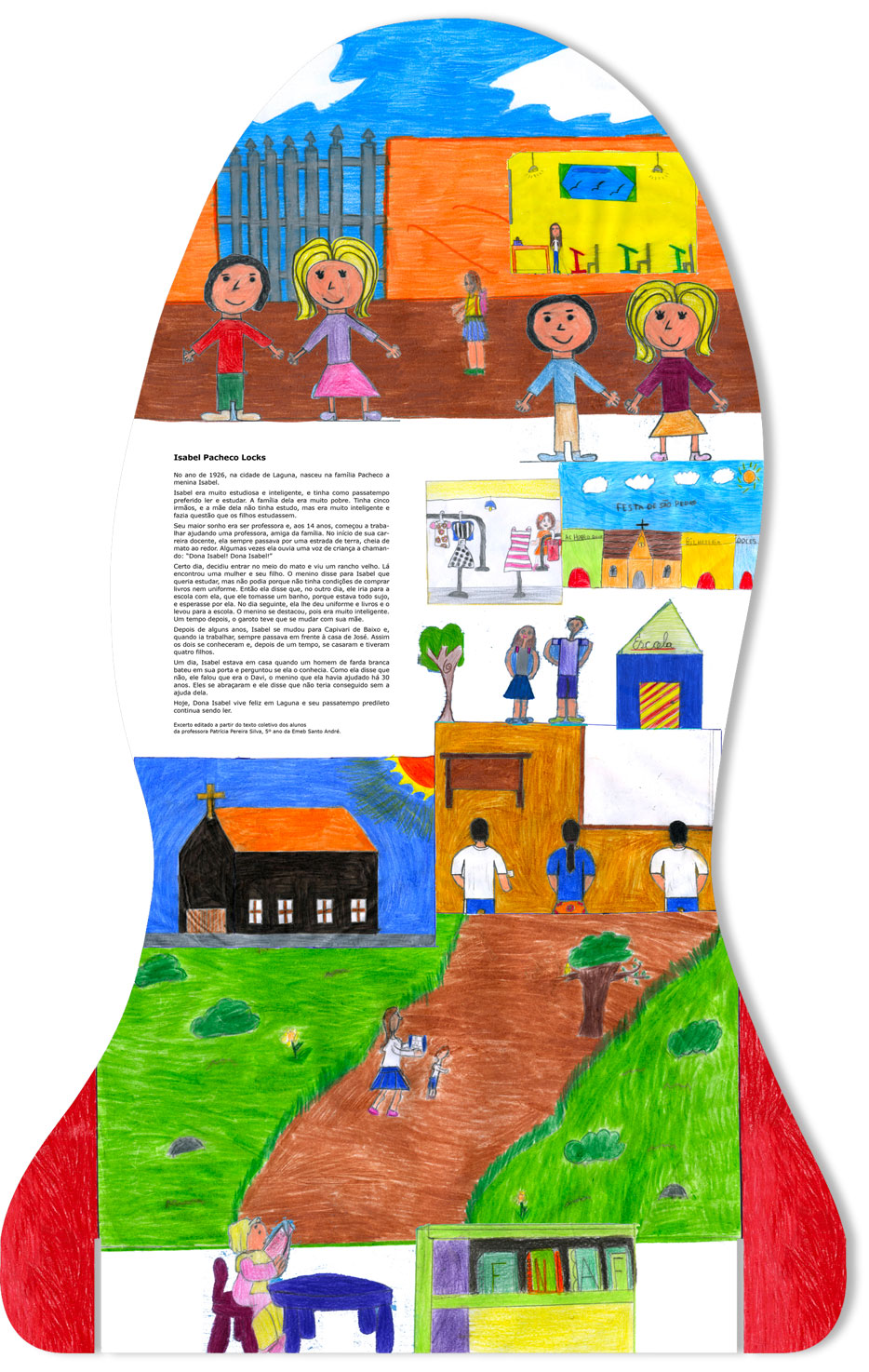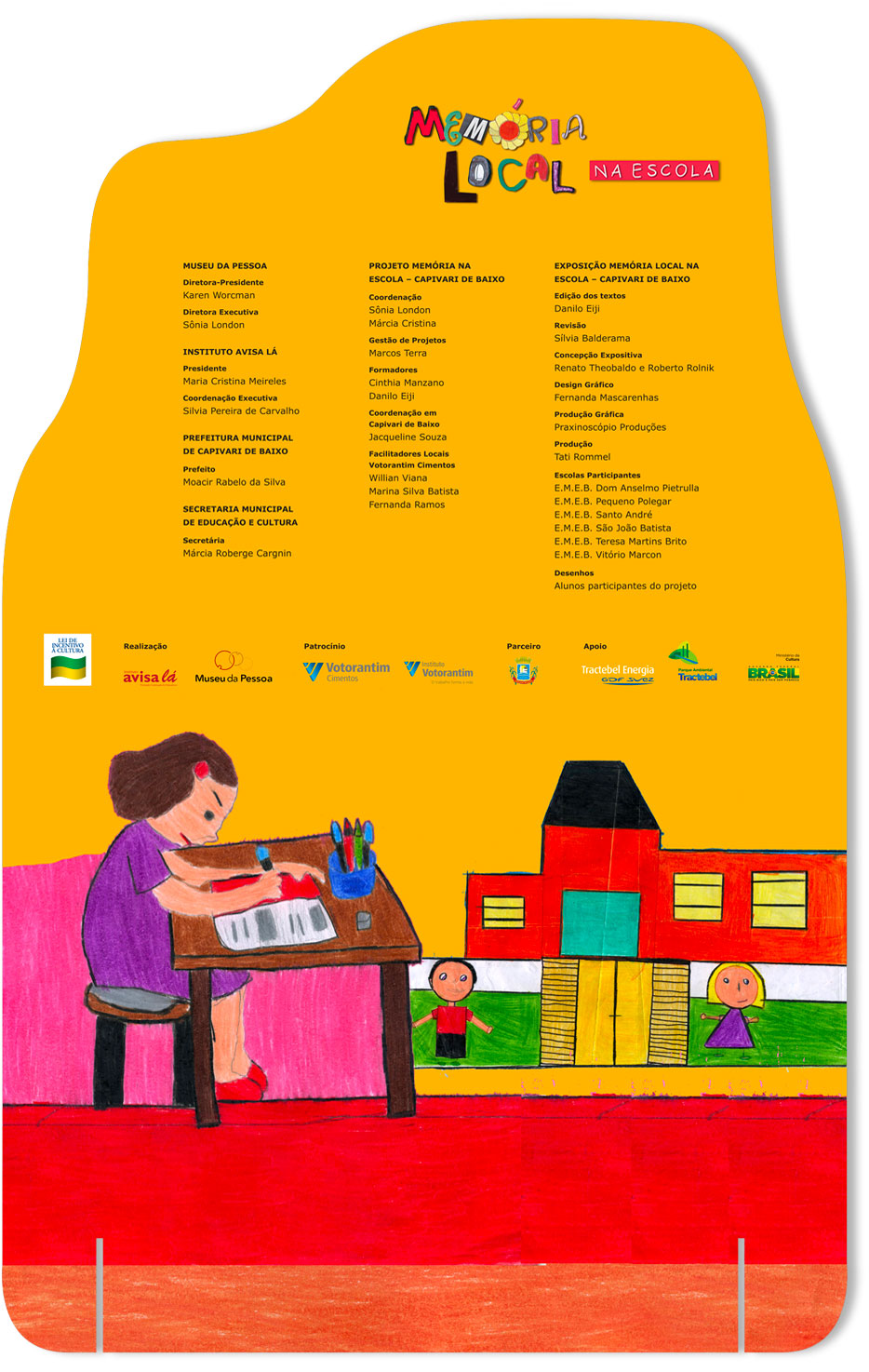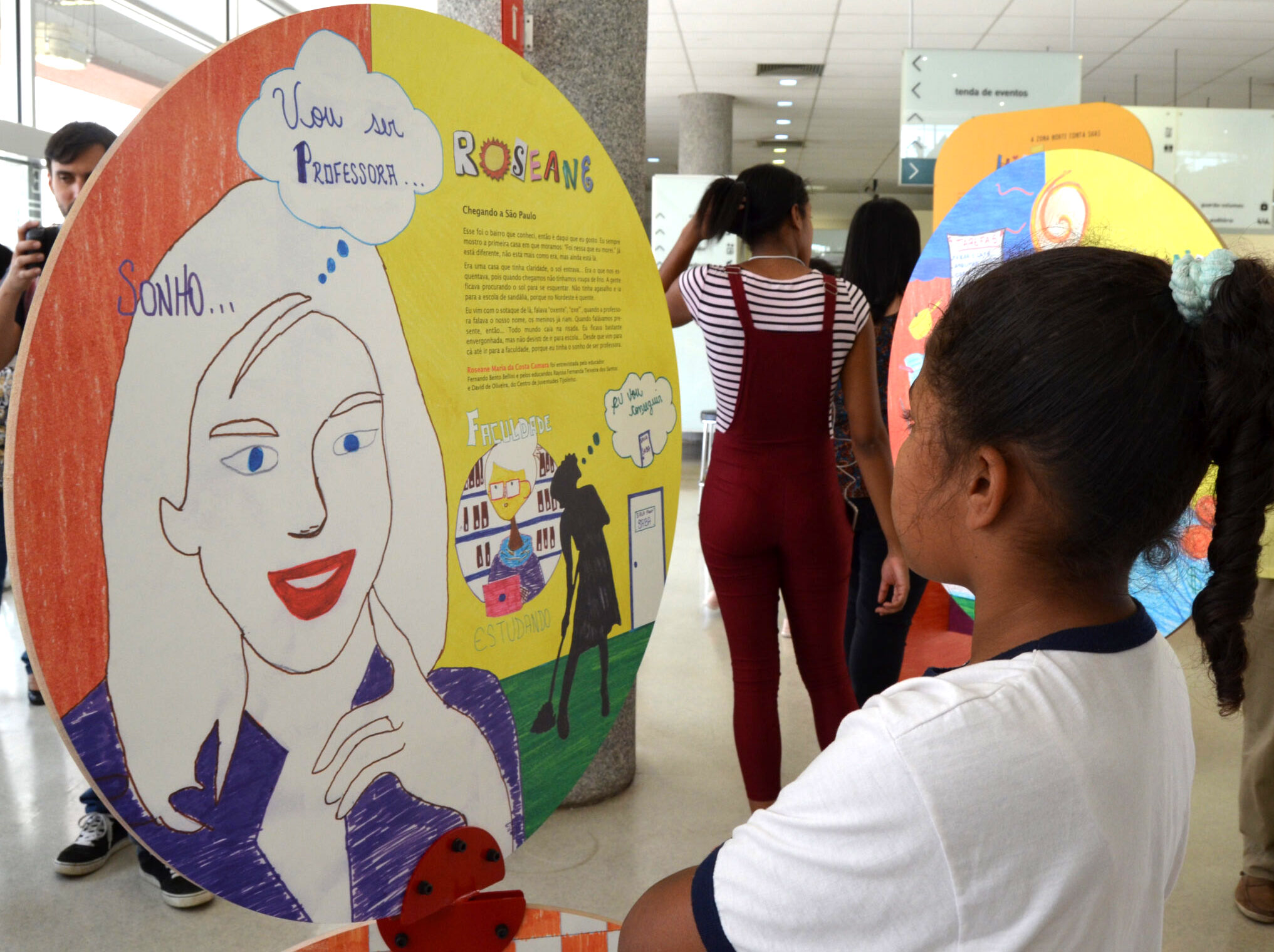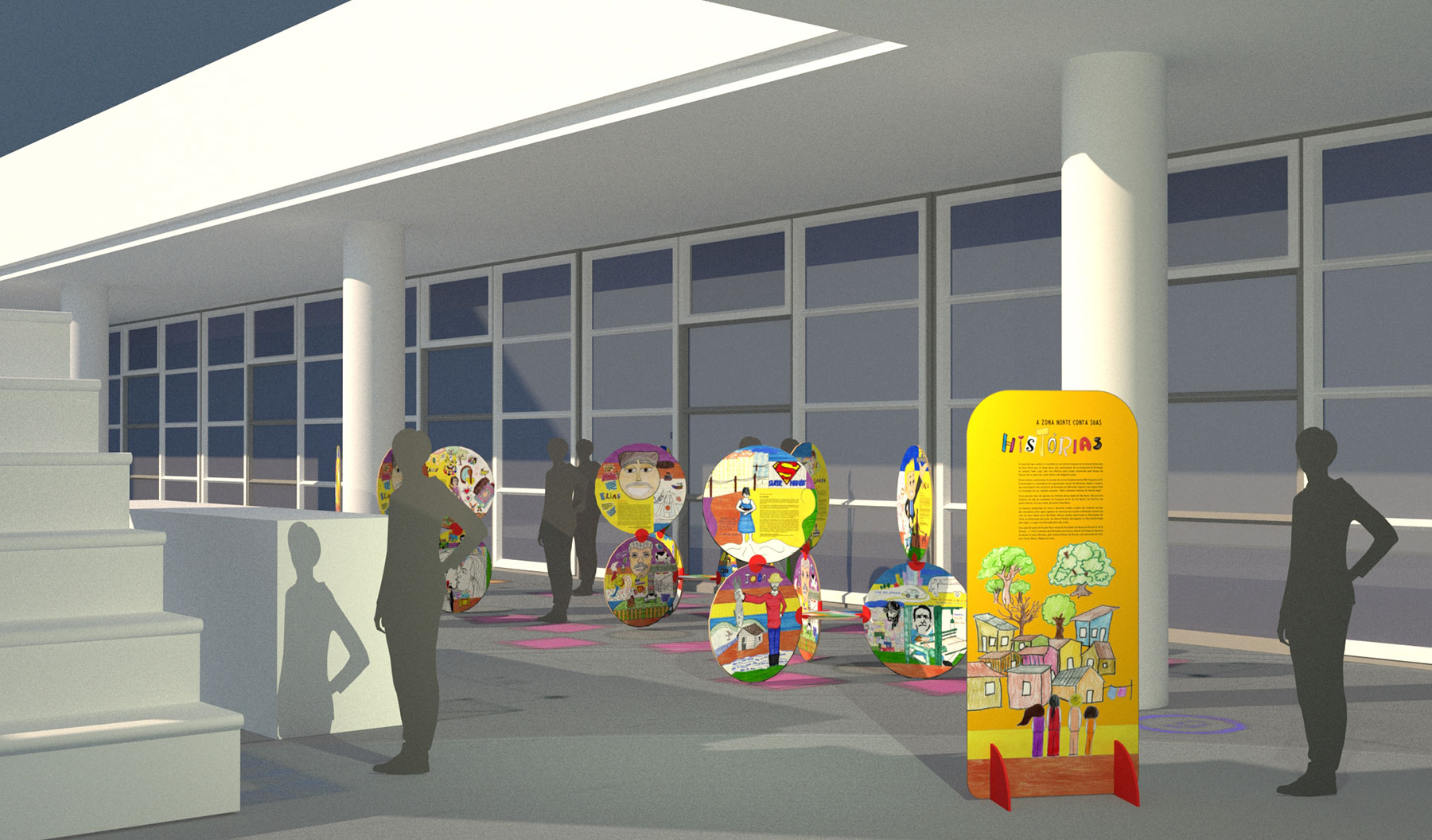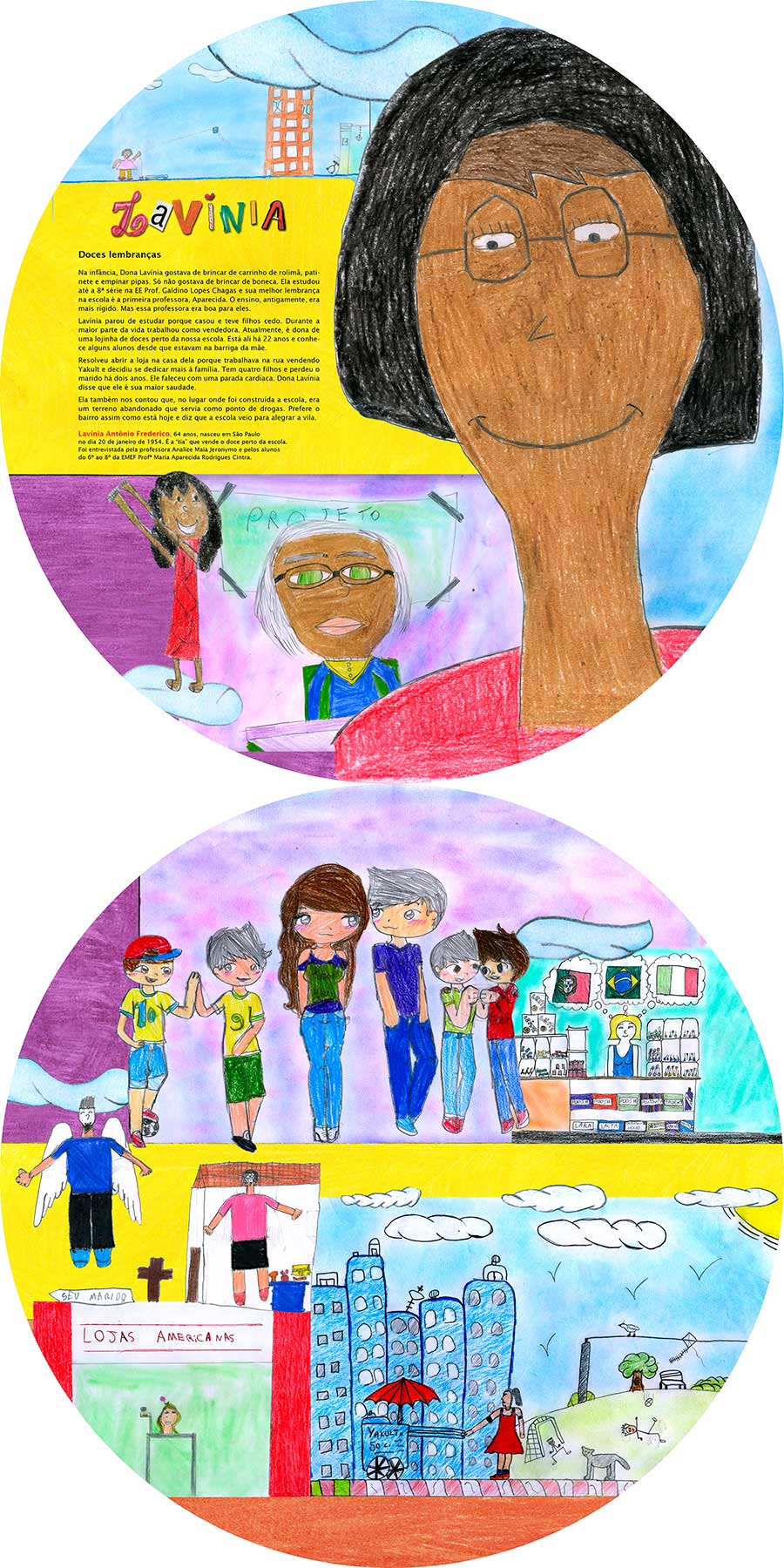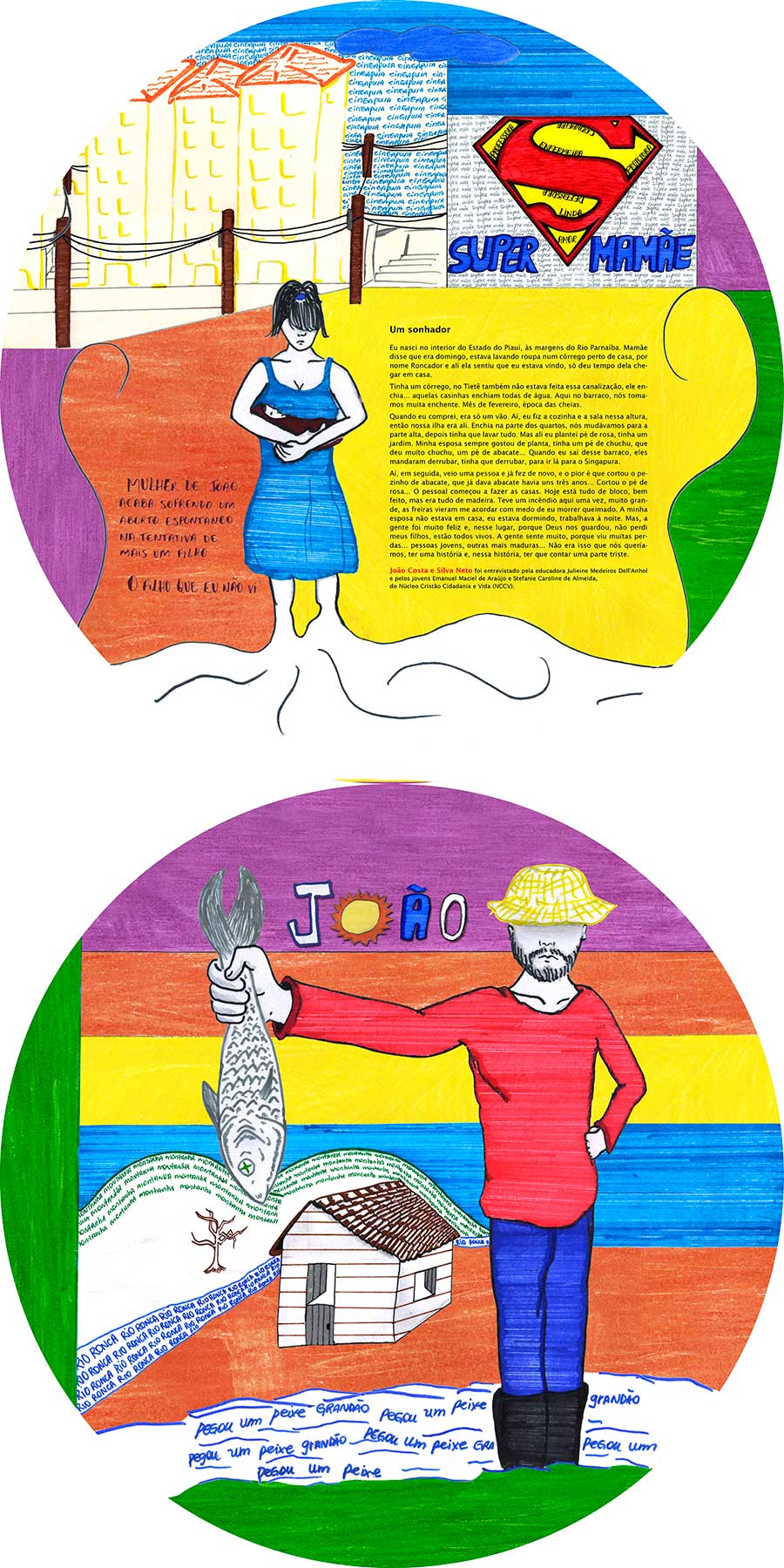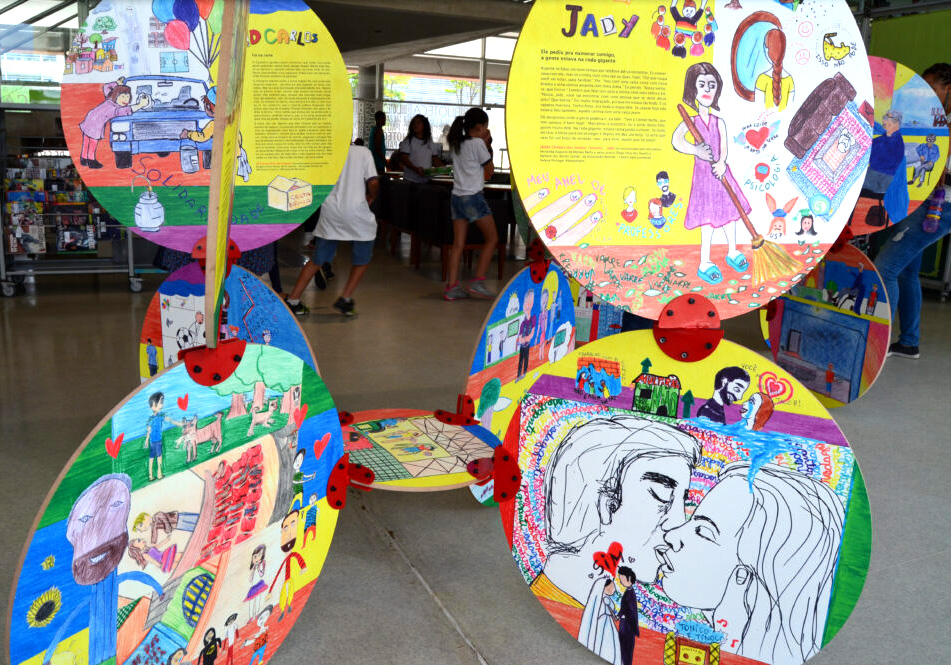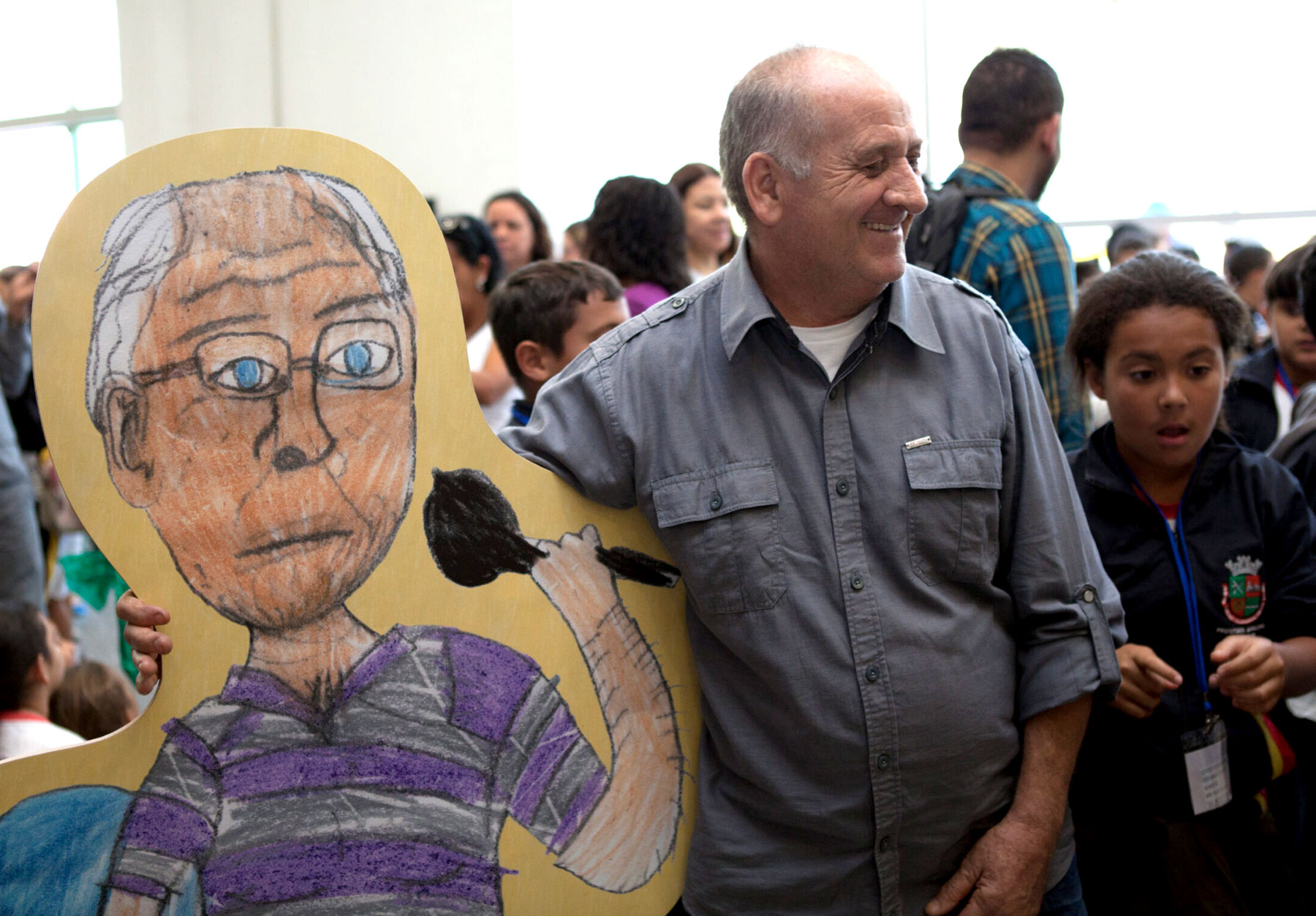 Since 2000, in partnership with Praxinoscopio set design studio, we have been designing 32 publications, 7 ebooks, promotional material, and special projects for the Local Memory at School project, beyond these 31 exhibitions.
"During these 23 years, we have been creating a collection of thousands of children's drawings, which surprised us at every moment for their expressive quality, often intuitively touching plastic issues used by the great masters of painting." (Praxinoscopio Cenografia website)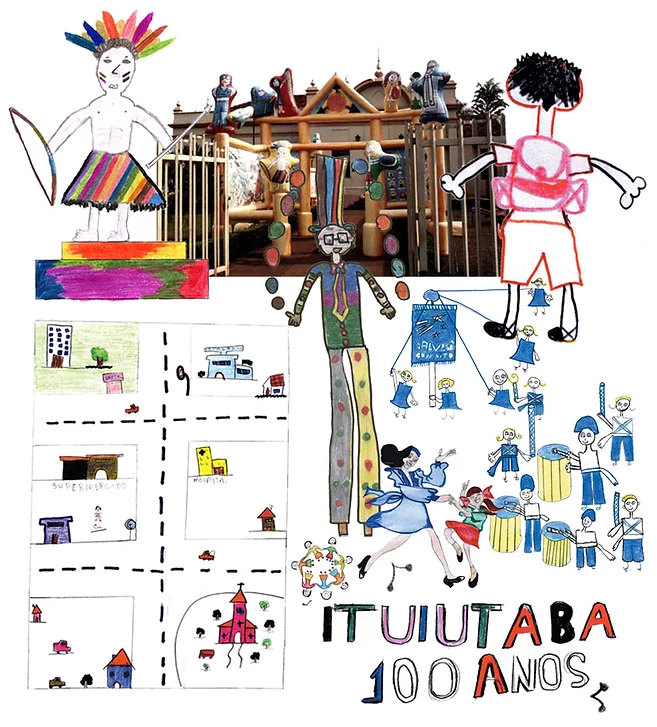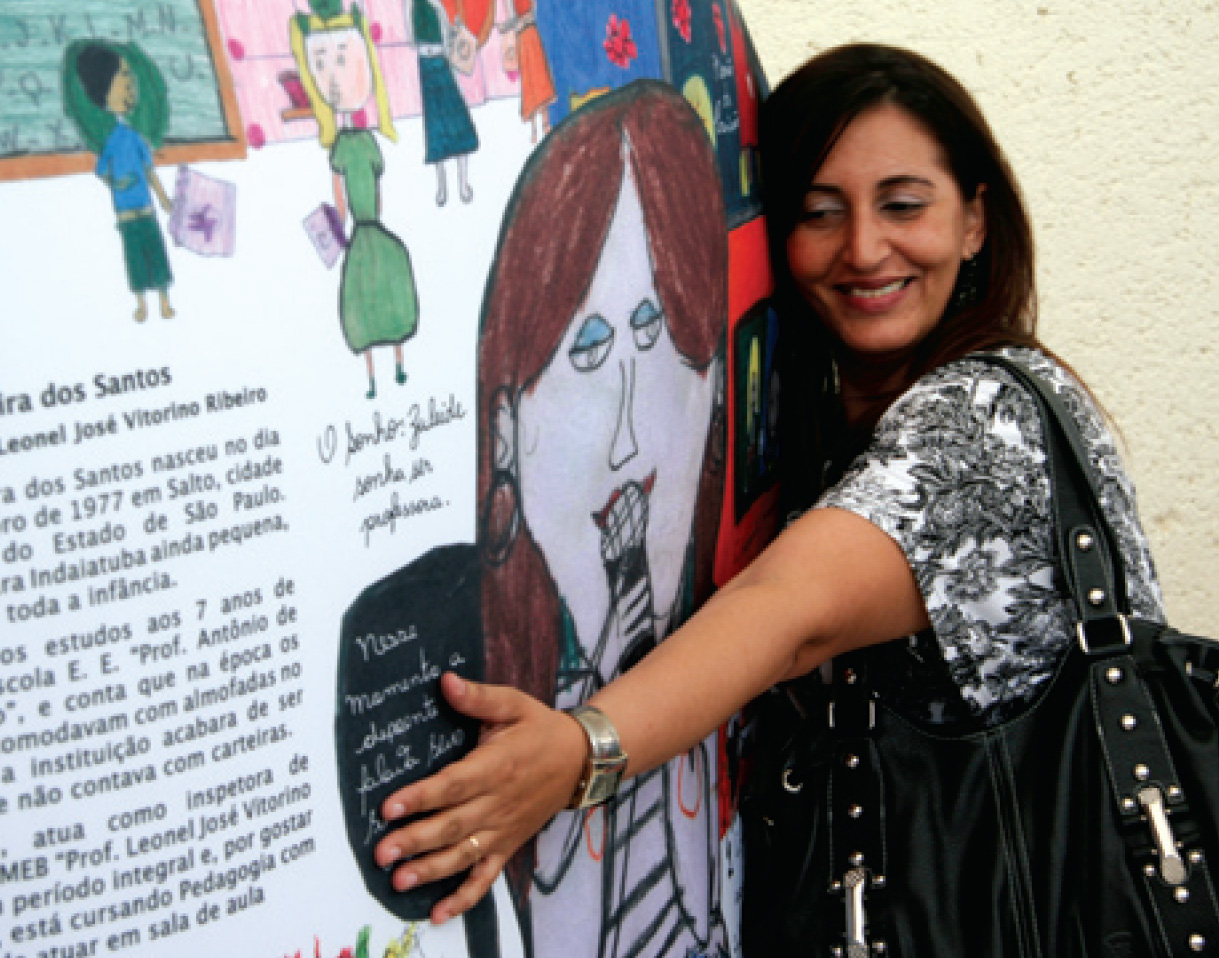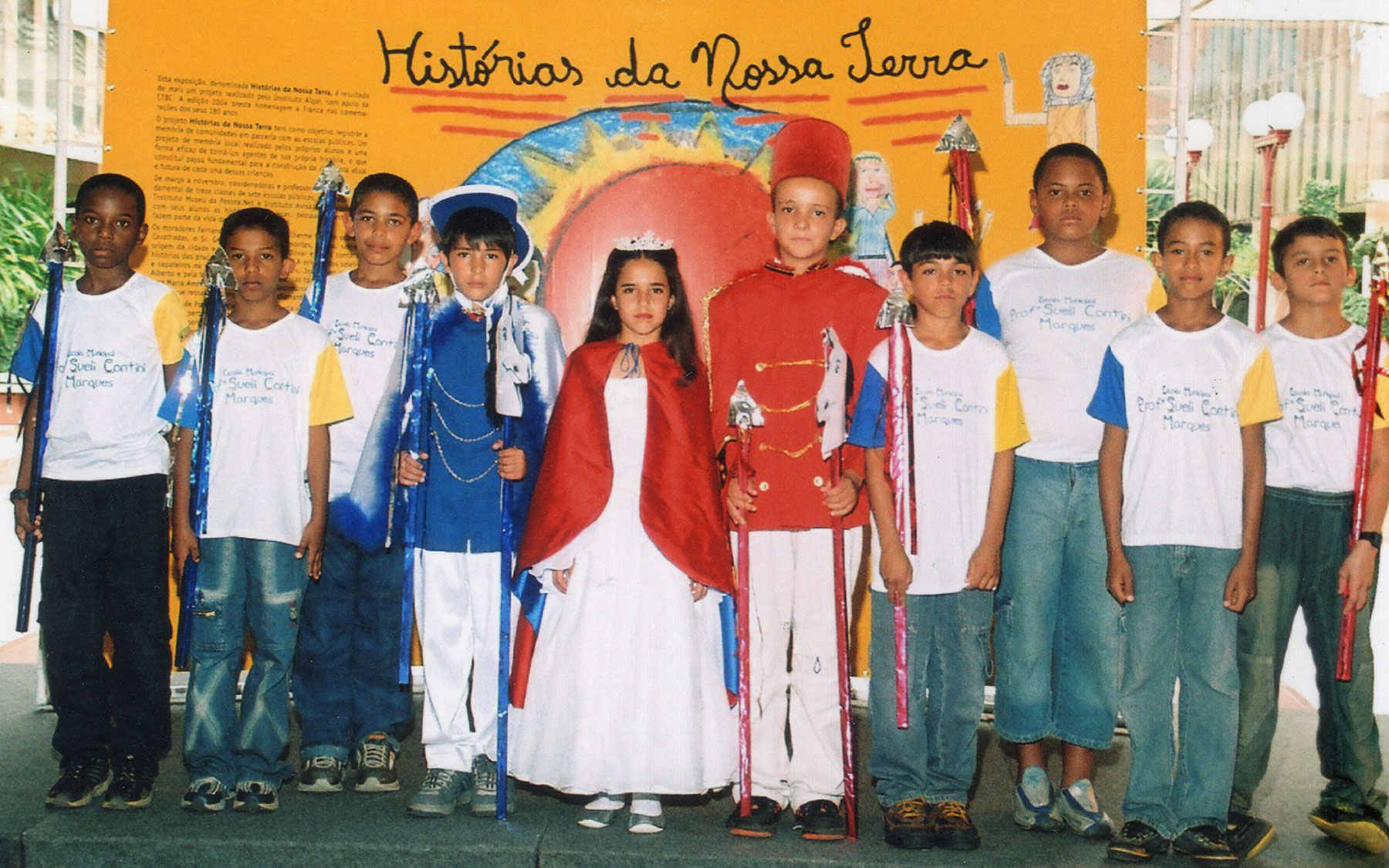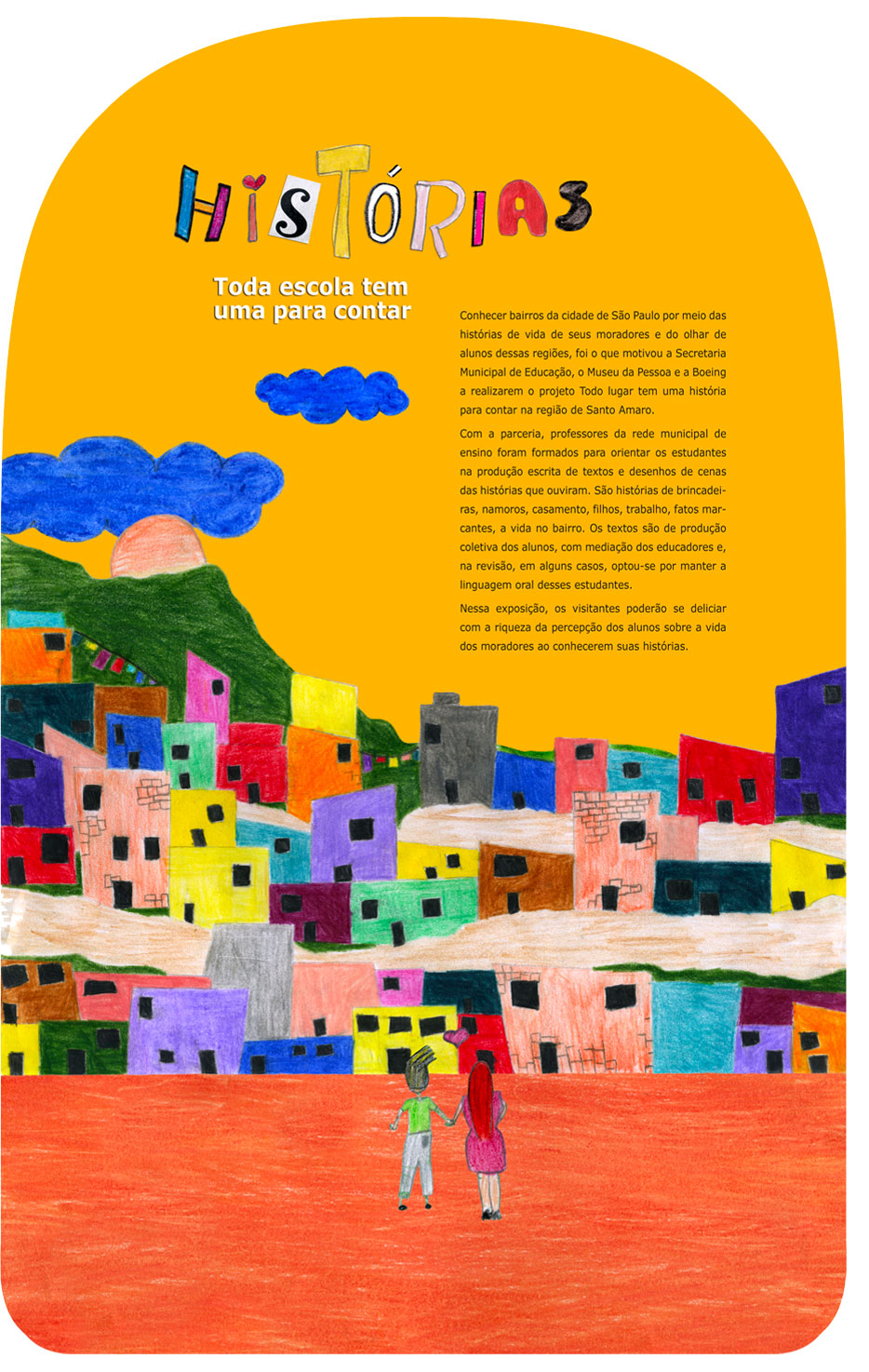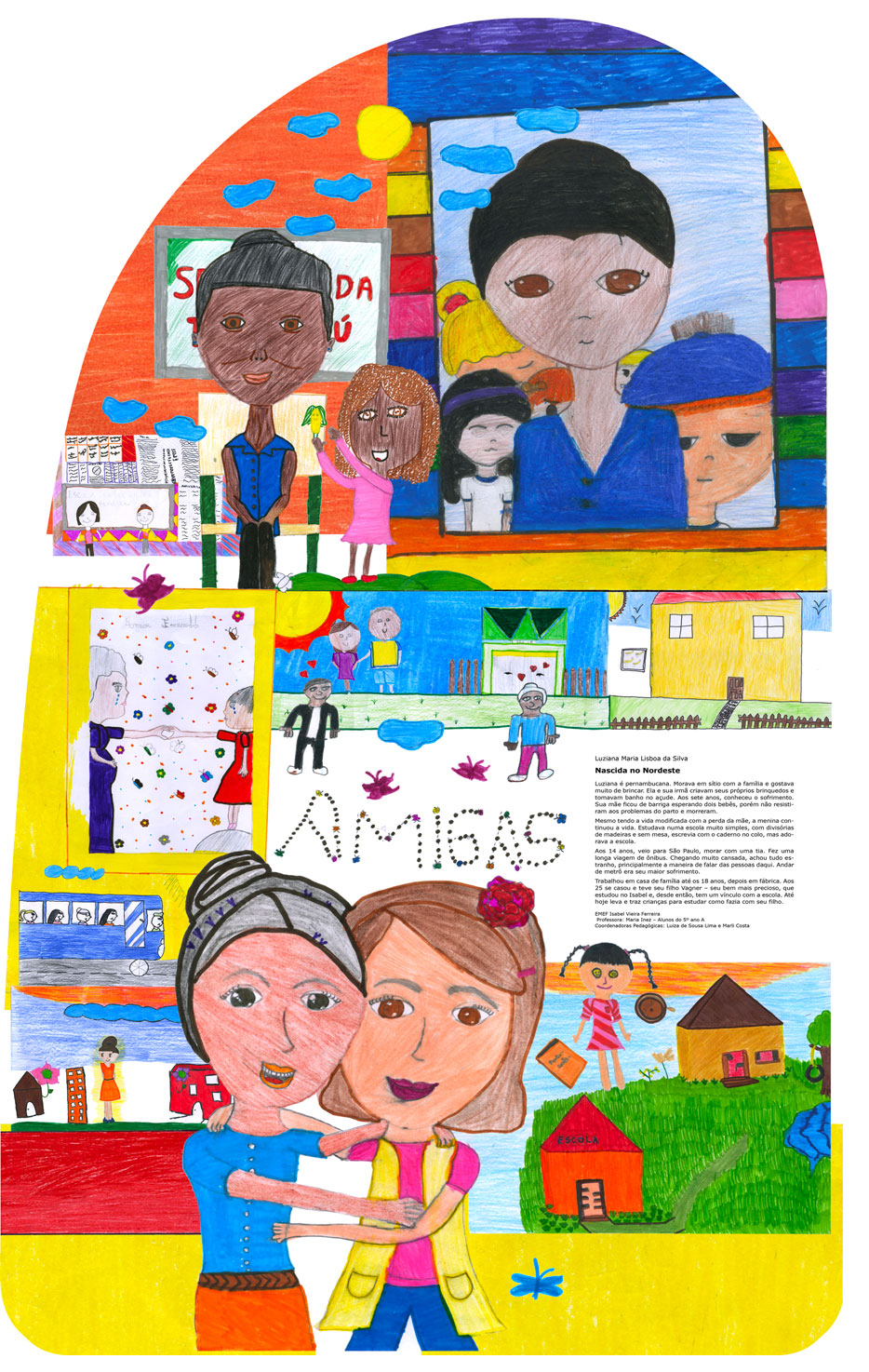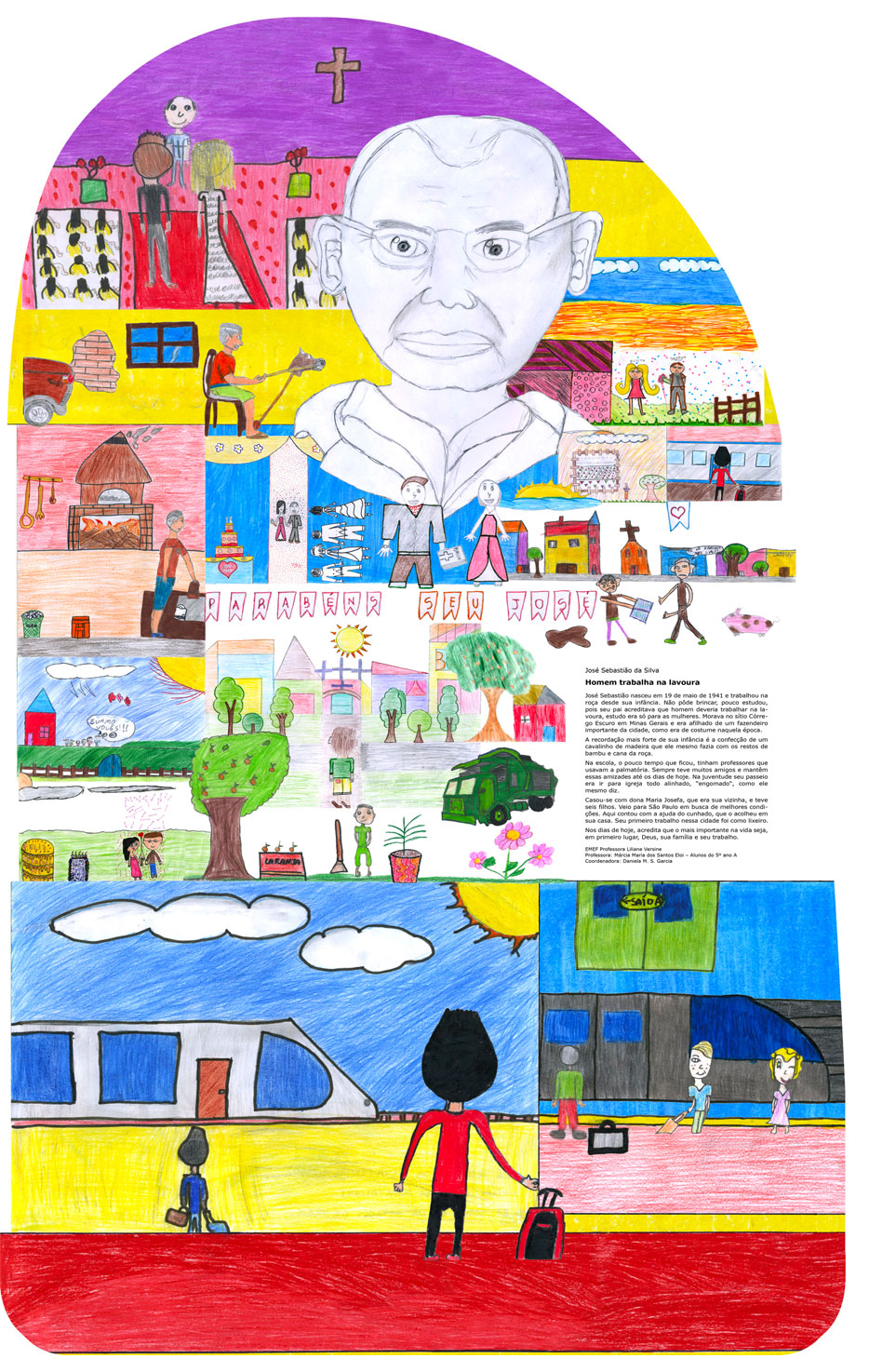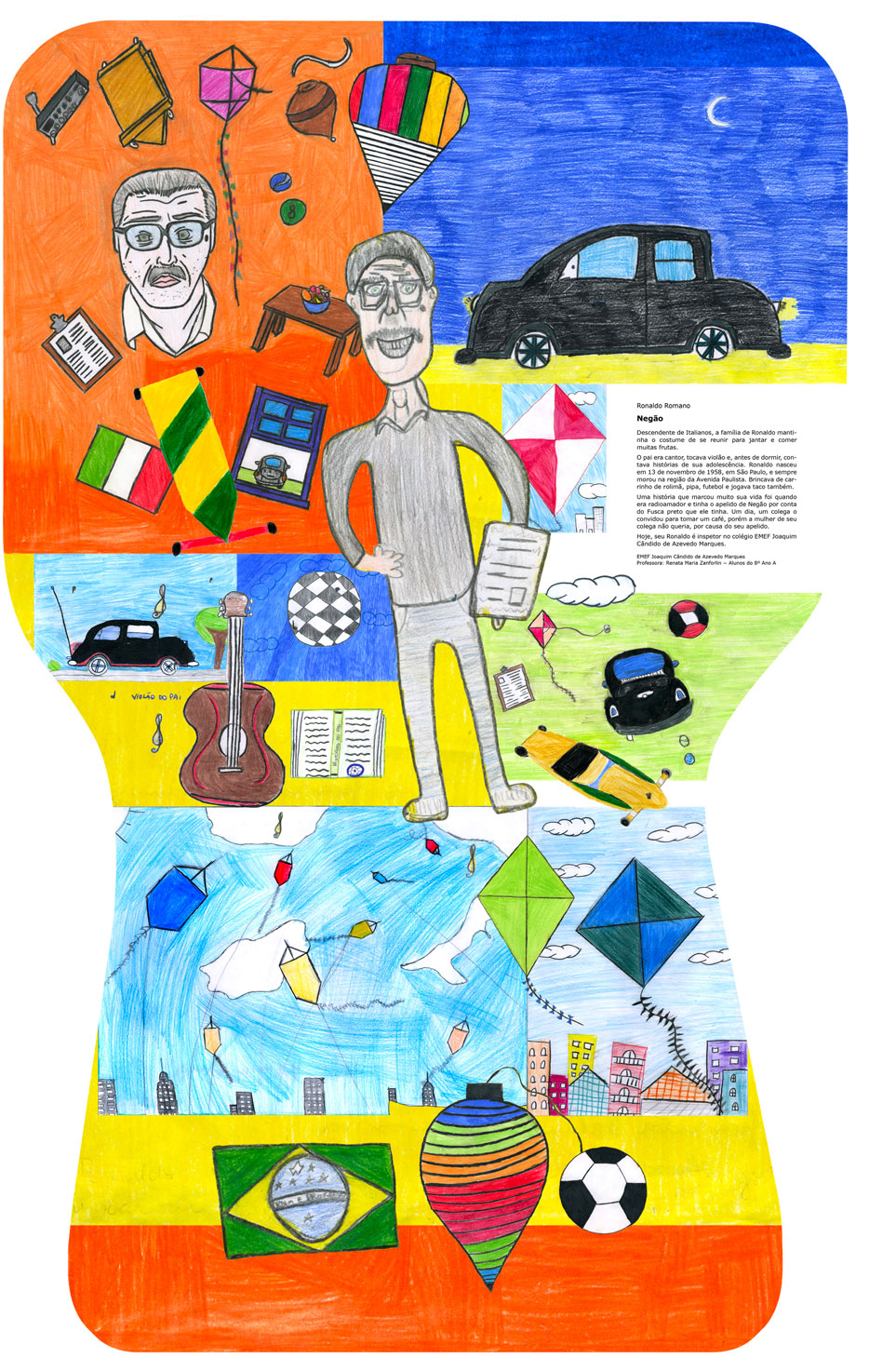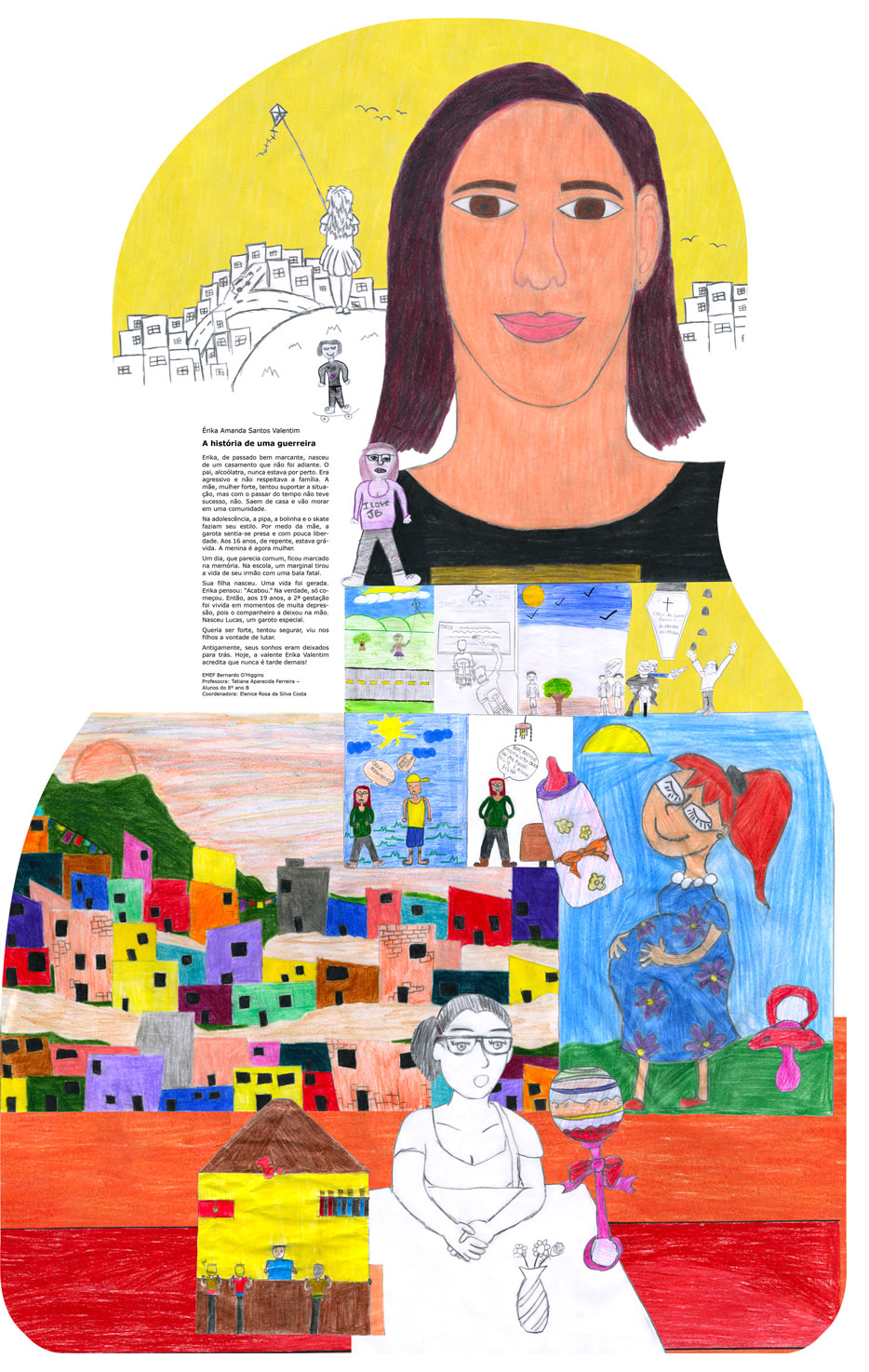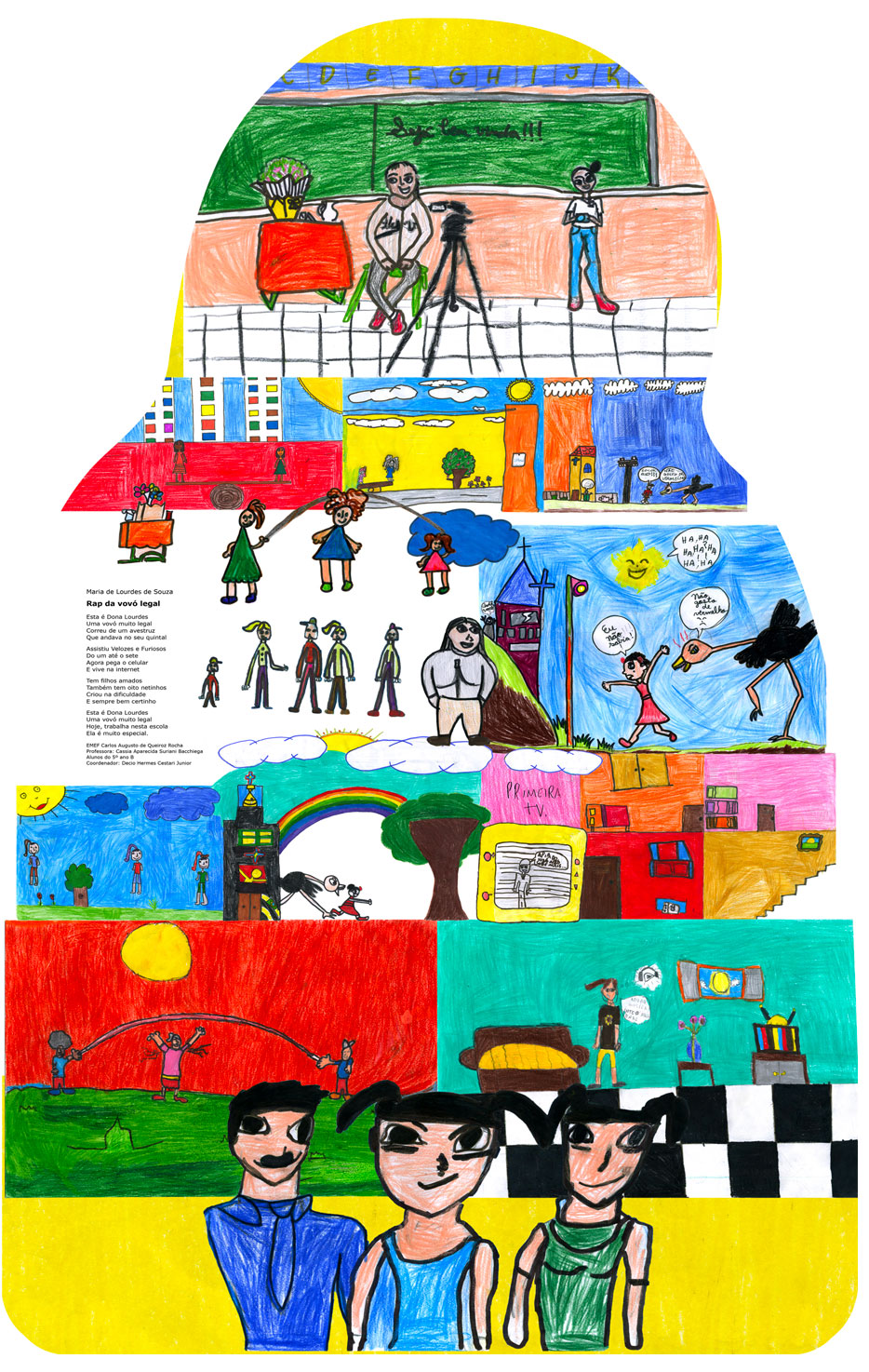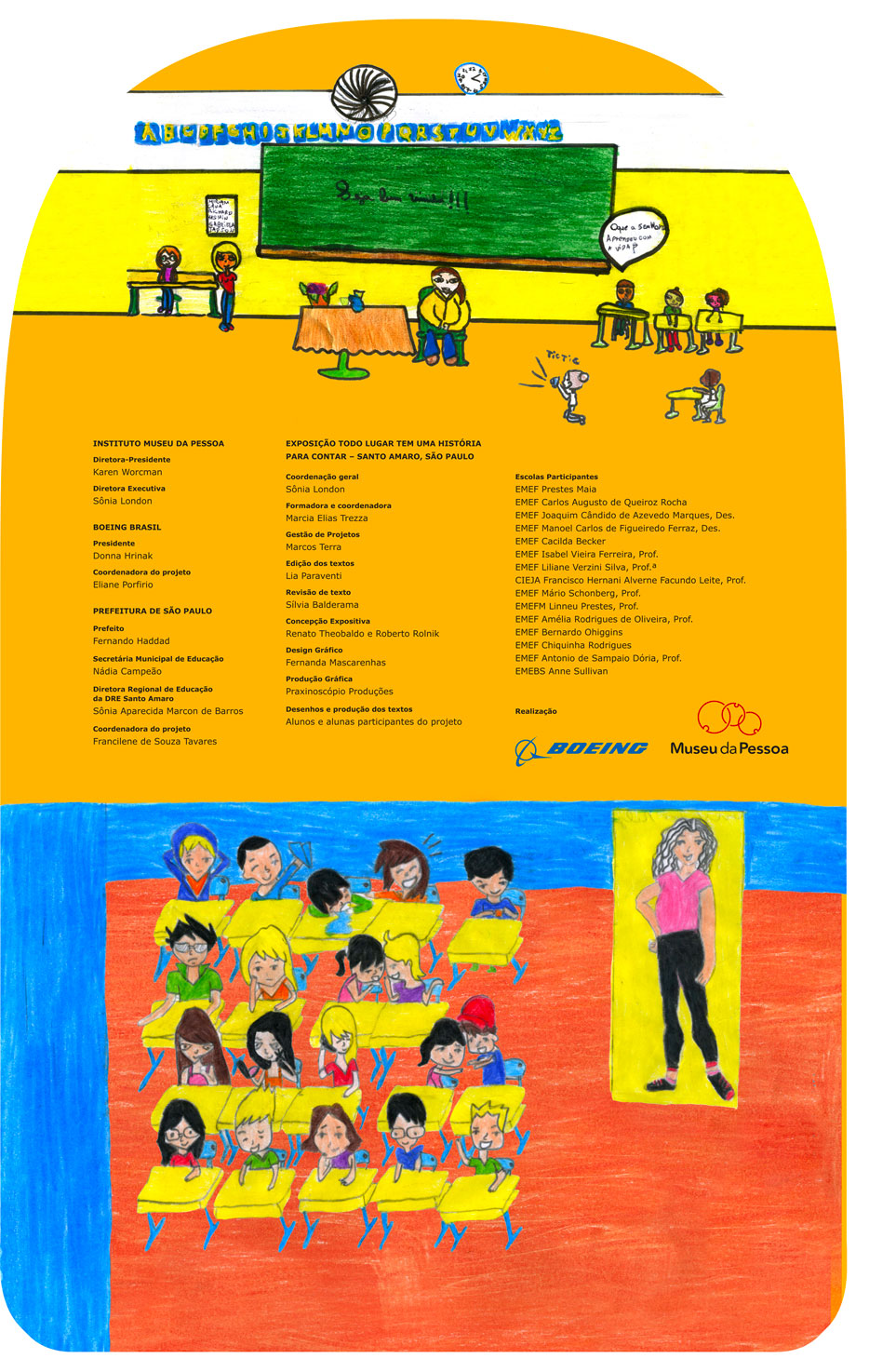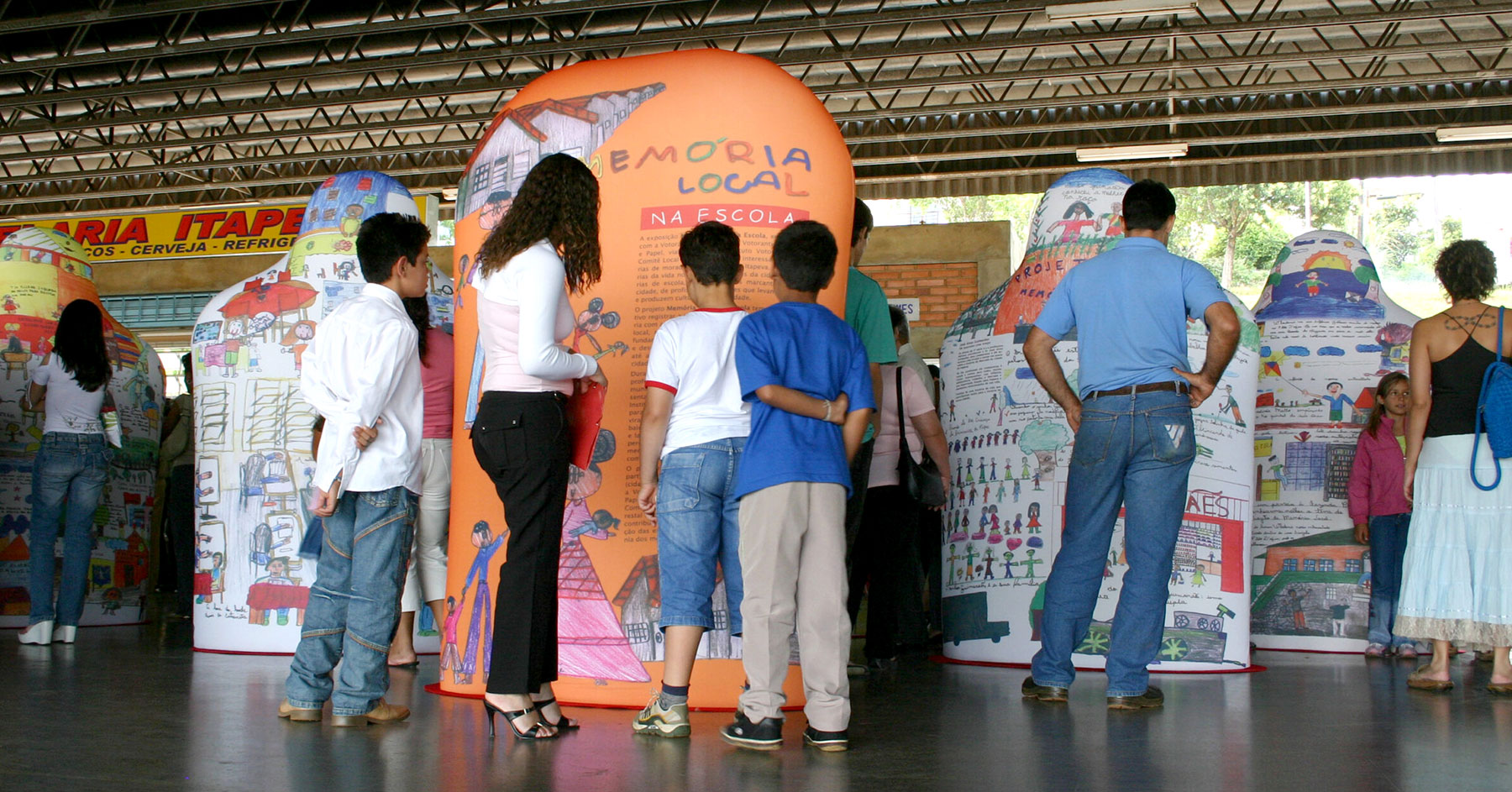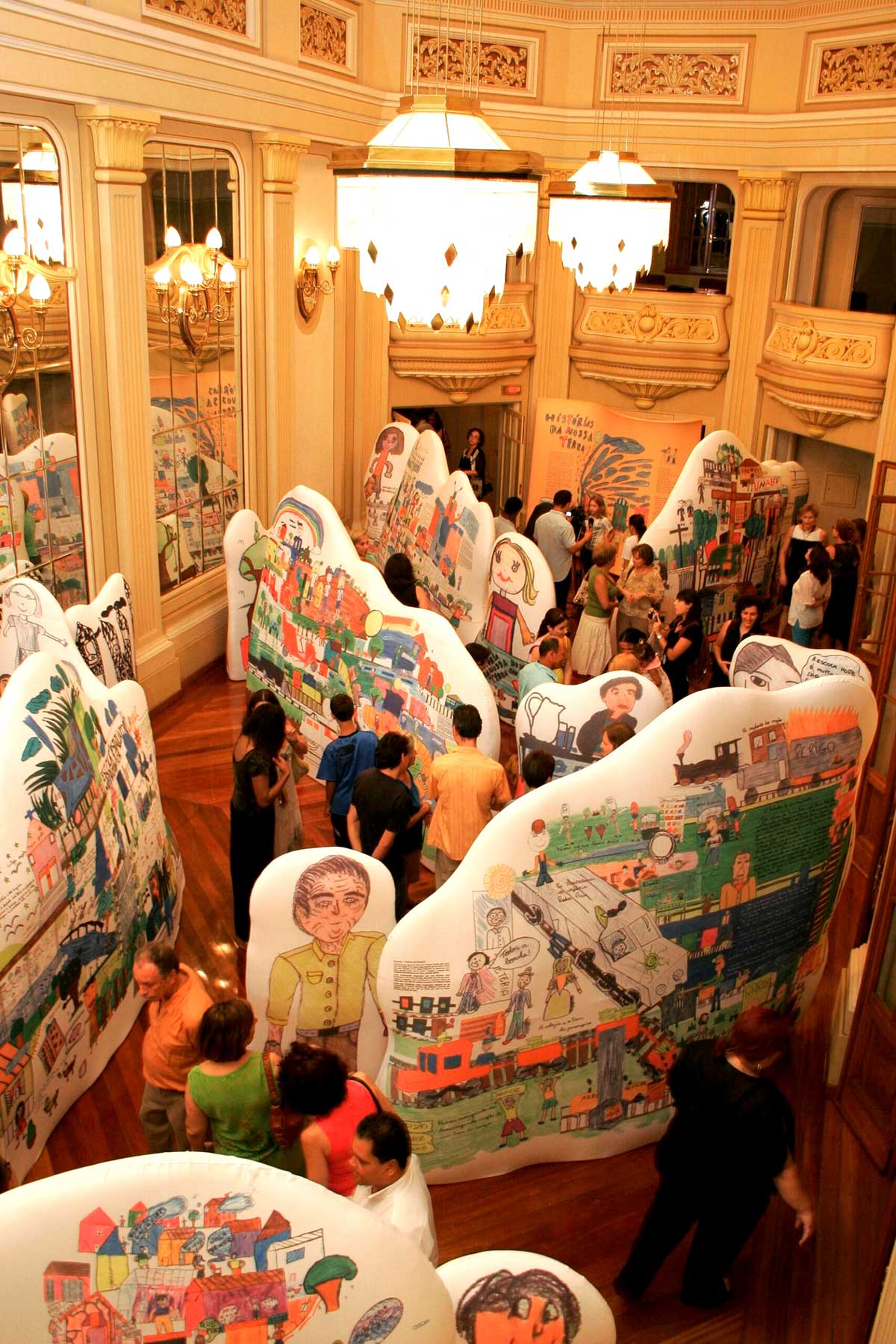 Localities engaged:
• Ituiutaba, MG
• Franca, SP
• Santos, SP
• Uberaba, MG
• Vila Isabel, Rio de Janeiro's neighbourhood
• São Bernardo, SP
• São Miguel Paulista, São Paulo's neighbourhood
• Belo Horizonte, MG
• Belmiro Braga, MG
• Cubatão, SP
• Buritama, SP
• Promissão, SP
• Santa Cruz do Rio Pardo, SP
• Itapeva, SP
• Santo Amaro, São Paulo's neighbourhood
• Imbituba, SC
• Itapevi, SP
• Pontal do Paraná, PR
• Paraty, RJ
• Itapemirim, ES
• Campinas, SP
• Ribeirão Preto, SP
• Votorantim, SP
• Uberlândia, SP
• Apiaí, SP
• Paulínia, SP
• Guaíba, RS
• Indaiatuba, SP
• Juiz de Fora, MG
• Zona Norte, São Paulo's region