Mangrove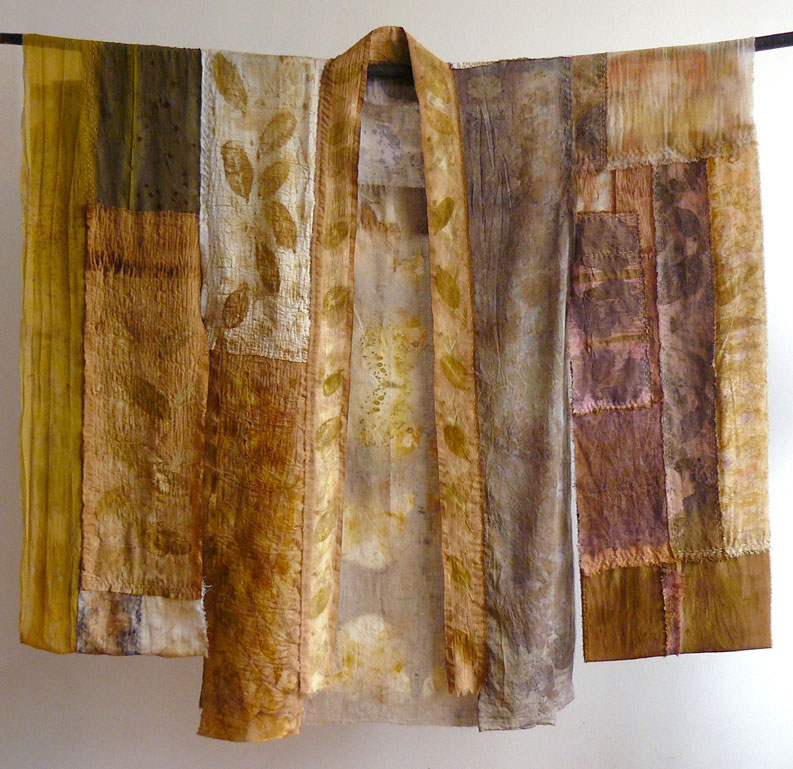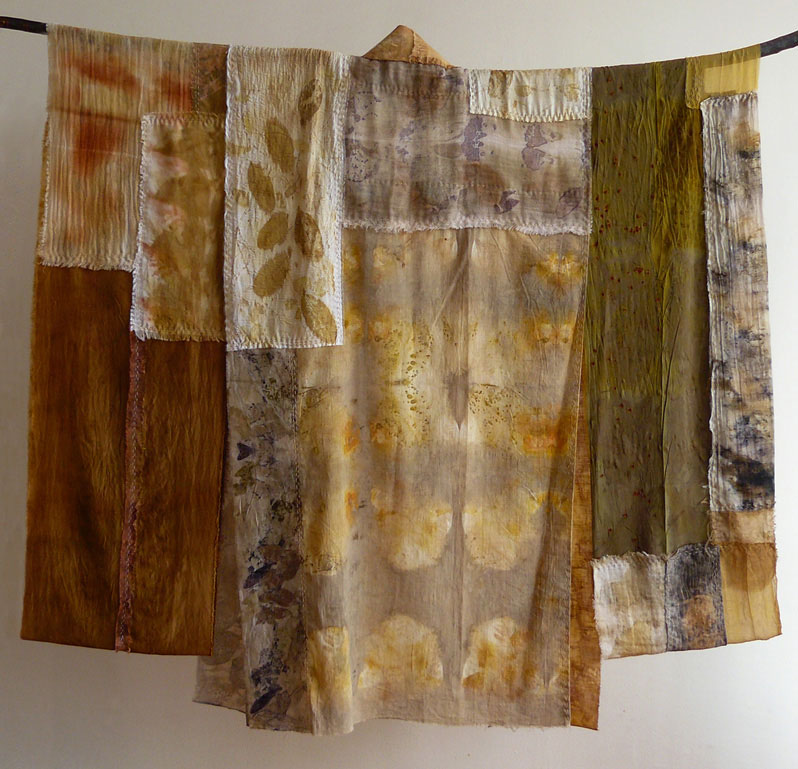 textile, natural dyeing, 127 x 131 cm, 2016. Dorothy Lenner Collection
This work was exhibited in the scenic installation Wabi Sabi, an hommage to actress Dorothy Lenner, at Sesc Ipiranga in 2016.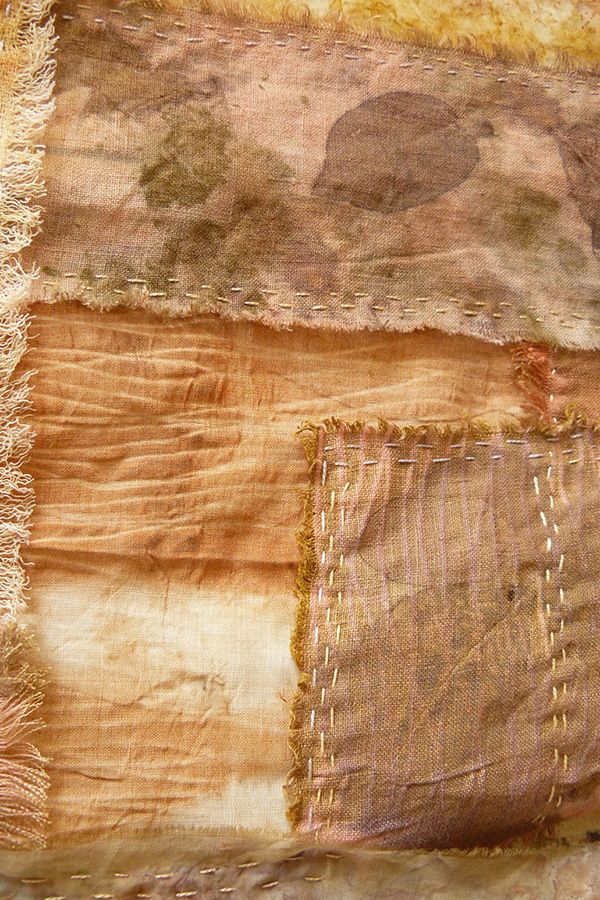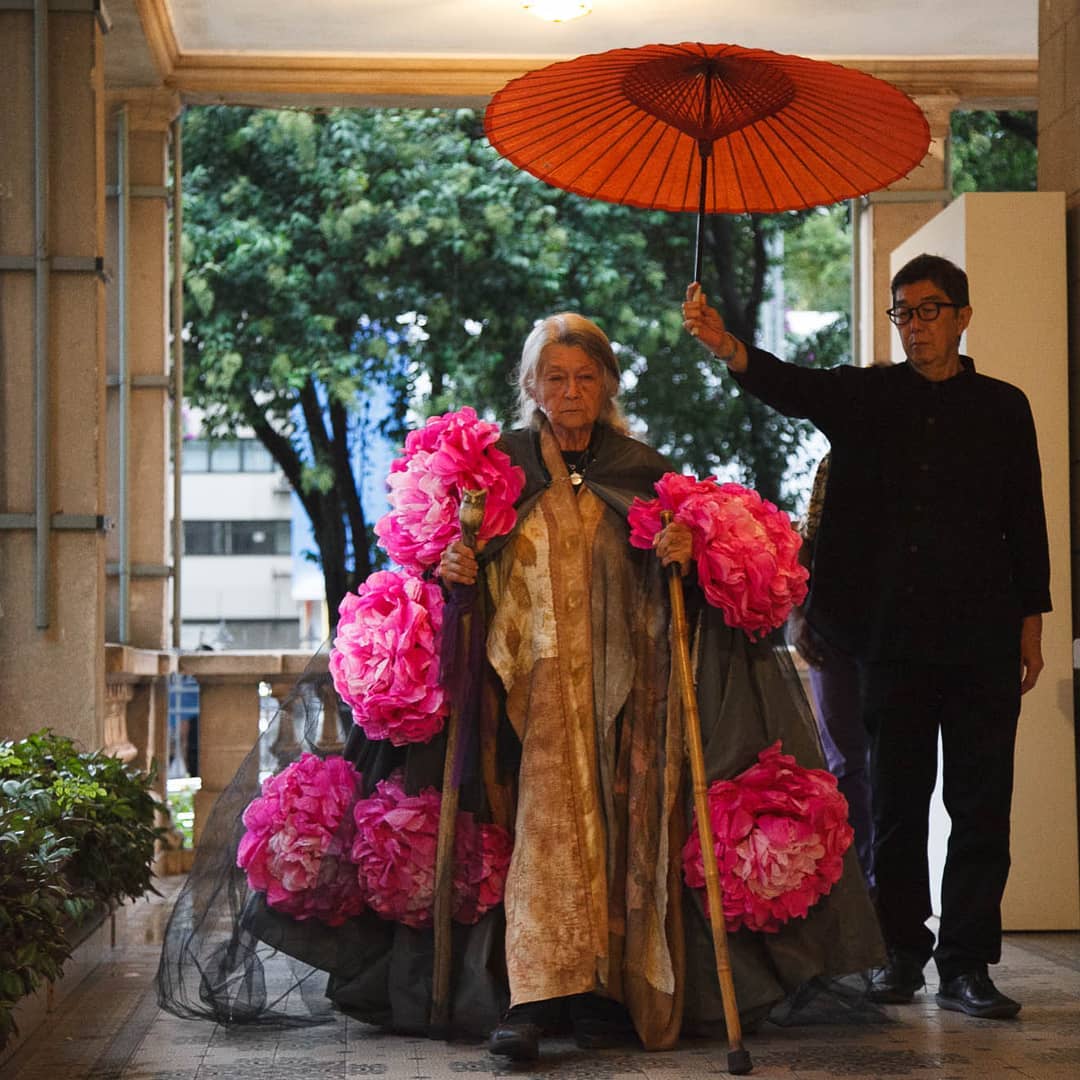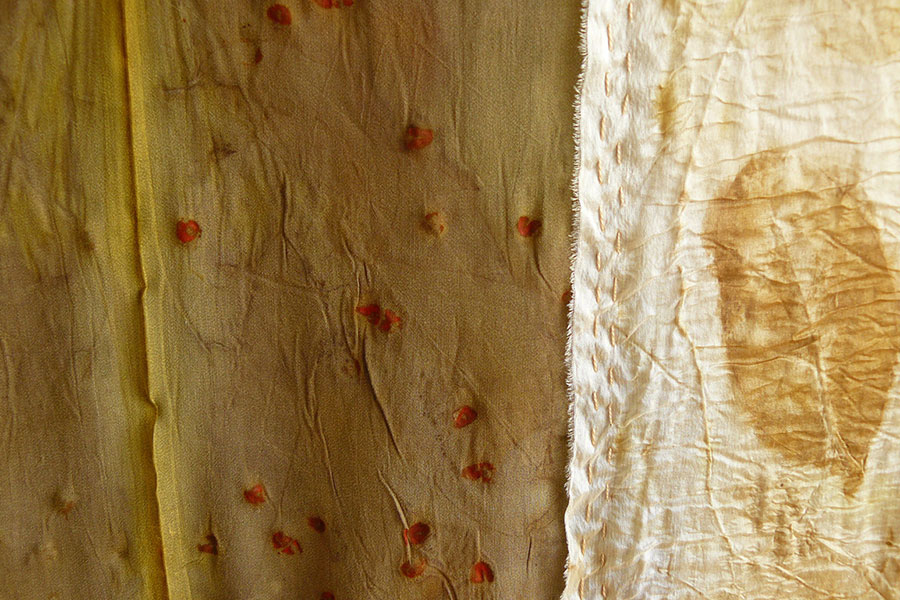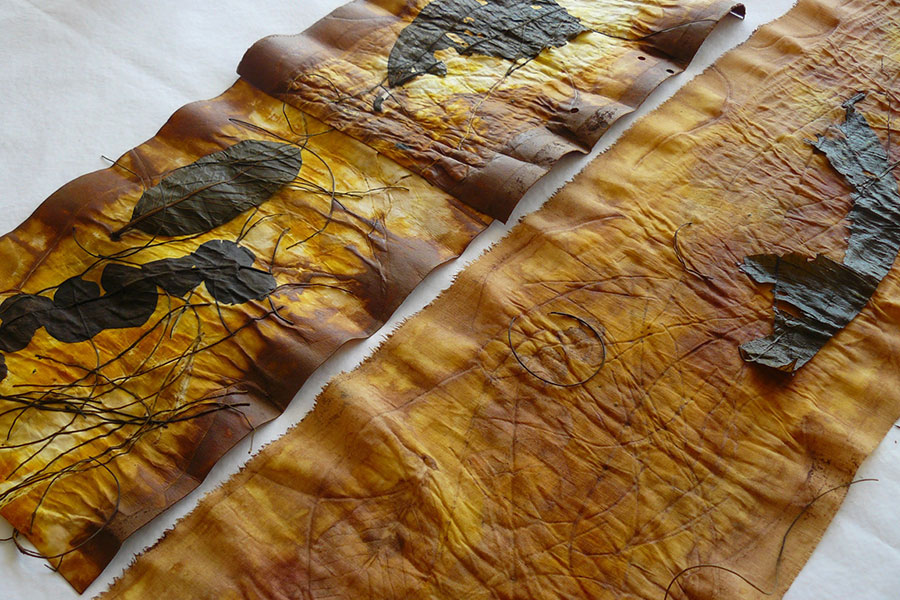 Work made with leaves and flowers collected in the mangrove of the district of Goiabeiras in Vitória-ES and in the sandbank of the coast of Guarapari. Inspired by the potters in Vitória who use the bark of the mangrove tree to paint their pots black, an ancient indigenous technique.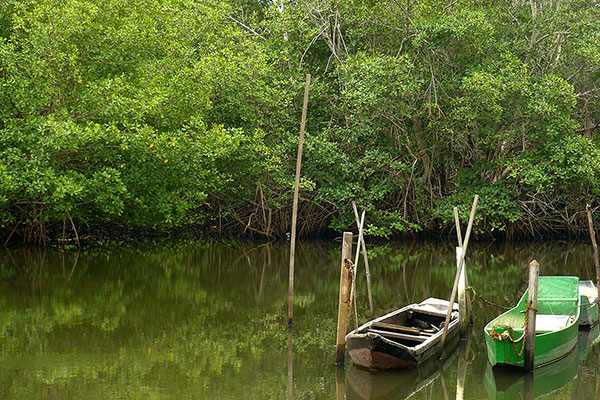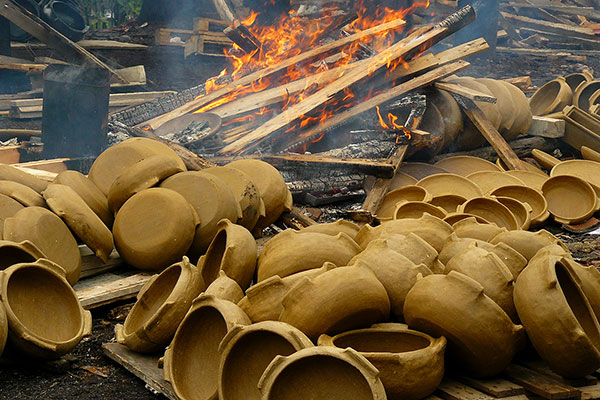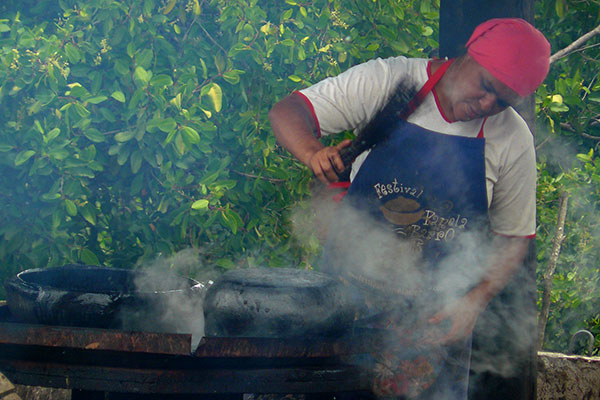 The actress Dorothy Lenner is wearing the work Mangue in her performance.