Tabibito – Traveler Project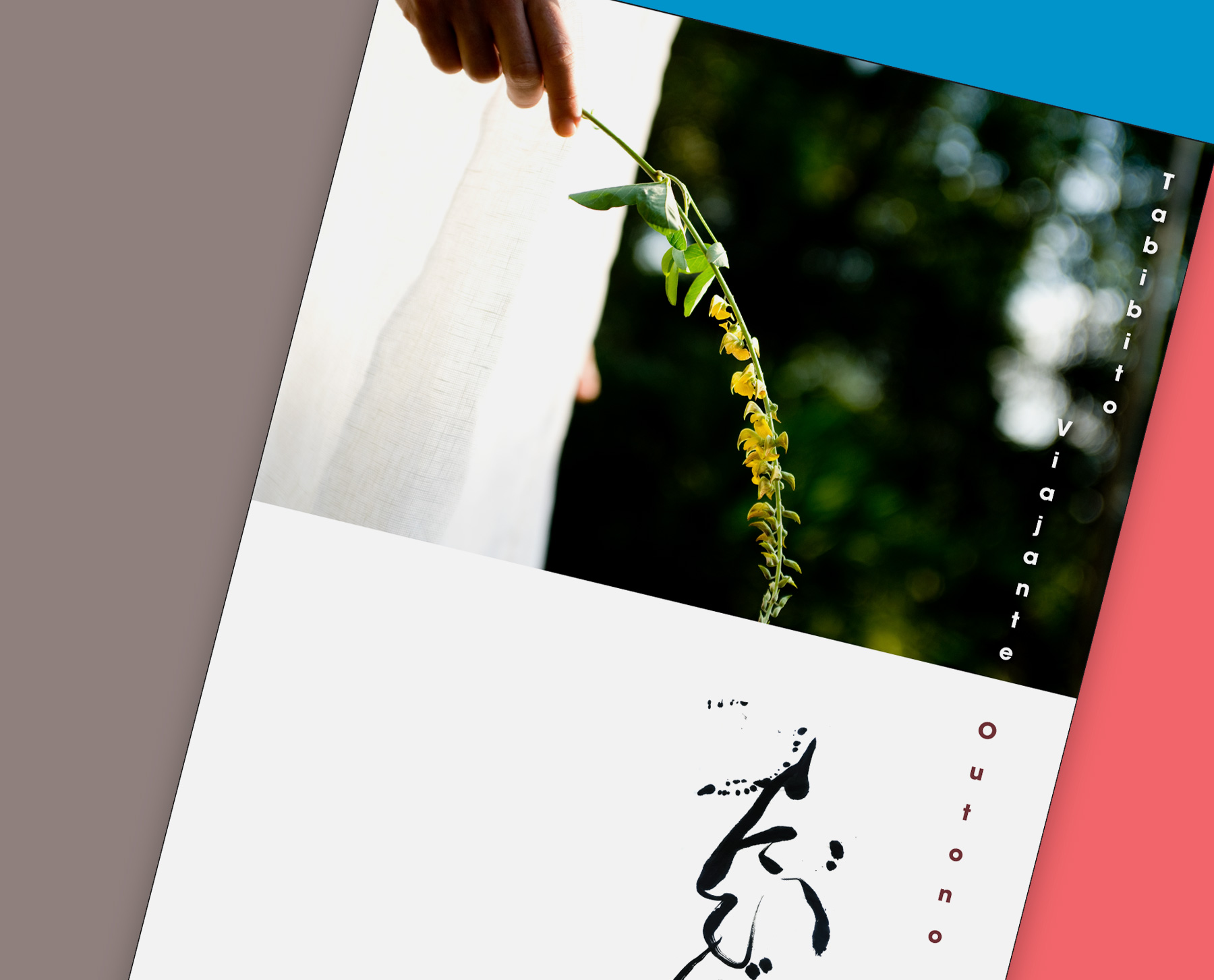 Series of folders and flyers created for the Tabibito – Traveler project by Fu Bu Myo In Group. This project is a number of performances based in the haiku poems book Oku no Hosomichi – The Narrow Road to the Deep North by Matsuo Basho. It is four distinct performances inspired by the four seasons: Spring, Summer, Fall and Winter.
As an artist of Fu Bu Myo In Group at that time, I followed all the creative process since the conceived until the body practices. The graphic designer was born in a perfect harmony with the performances, in a clean and simple way.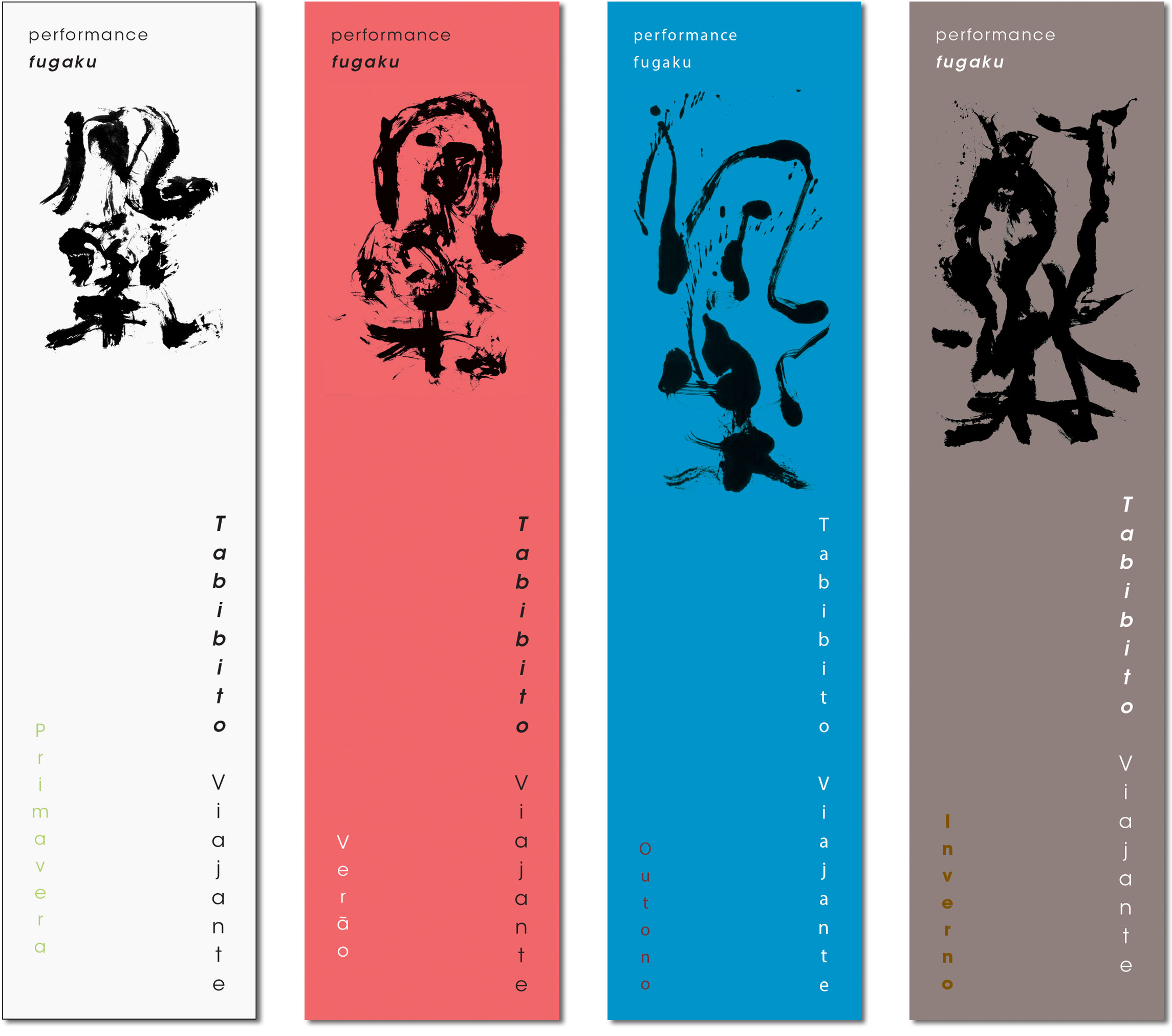 spring
this season,
beginning of the journey,
is drawn a sketch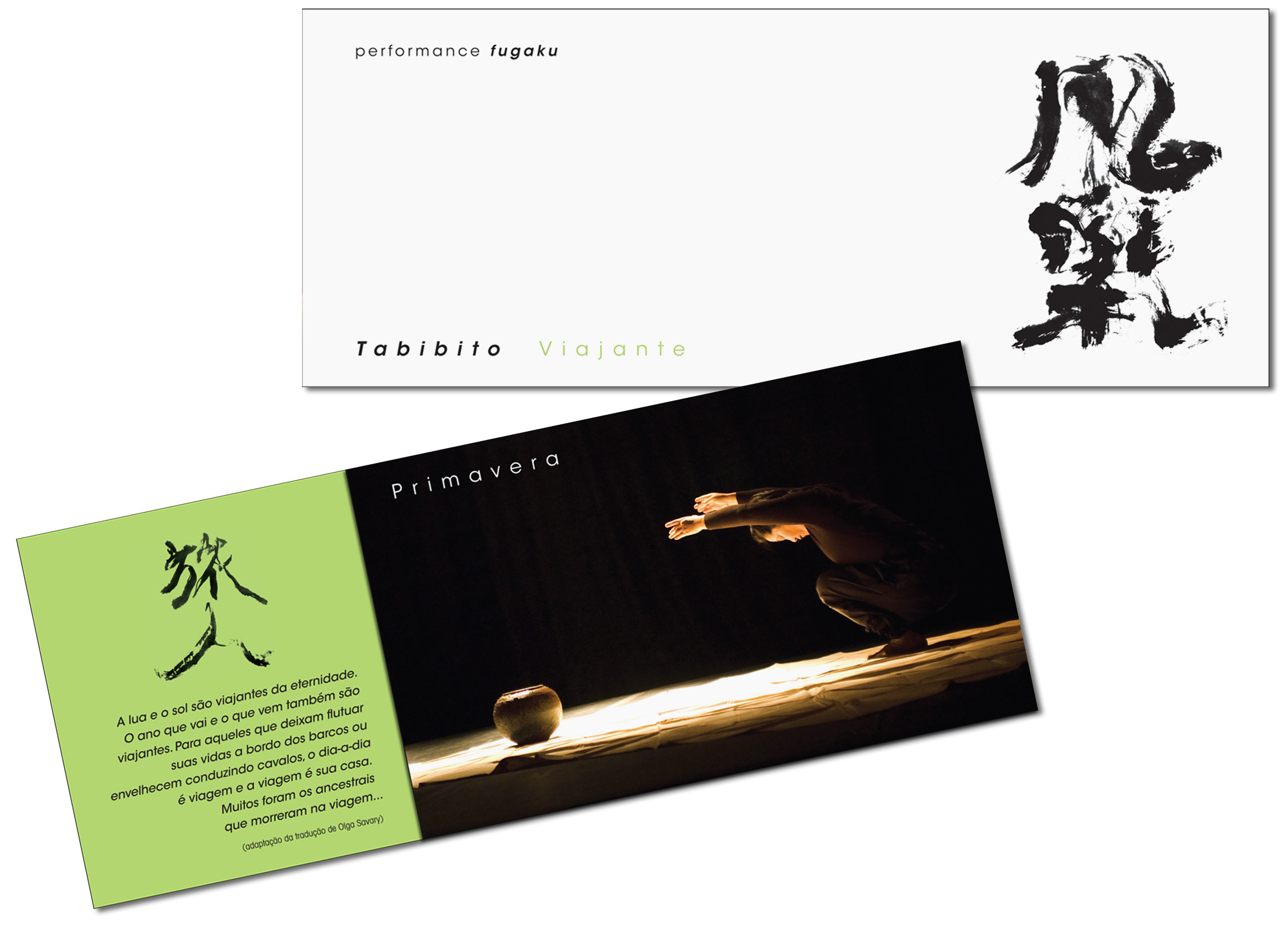 summer
penetrating the dark path,
the intense summer opens
in multiple colours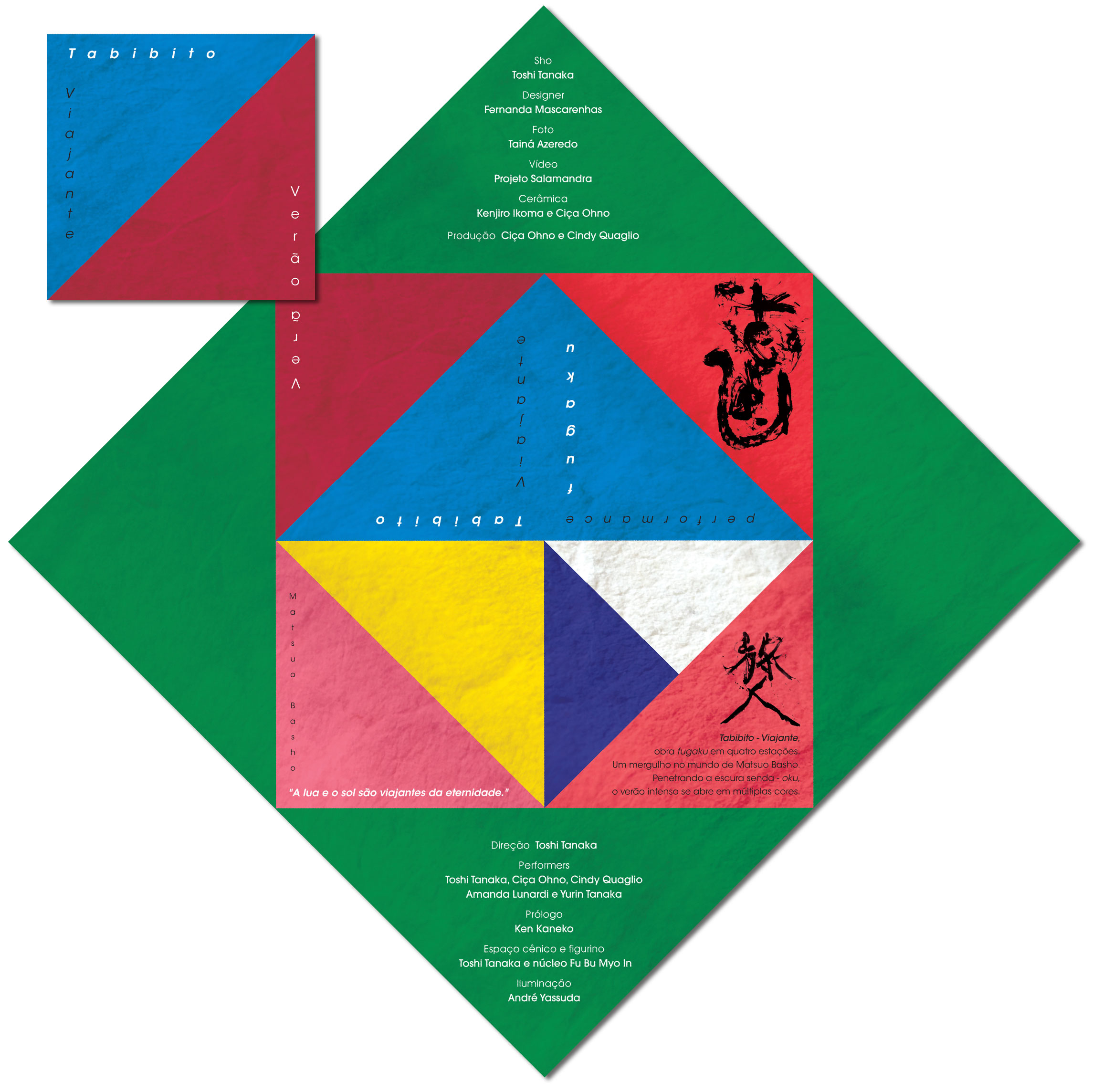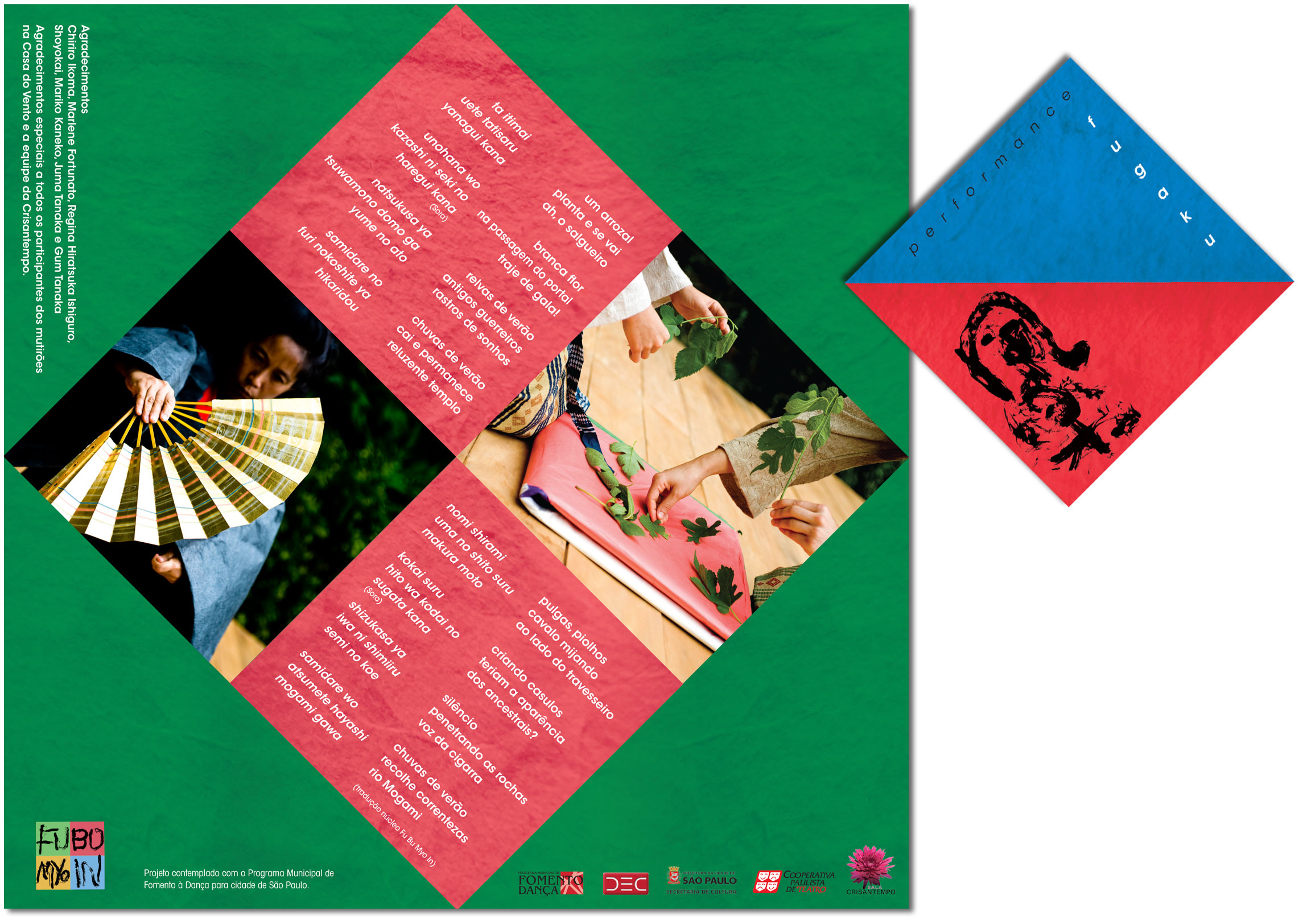 fall
in the fall,
nature moves smoothly
and quiets down on white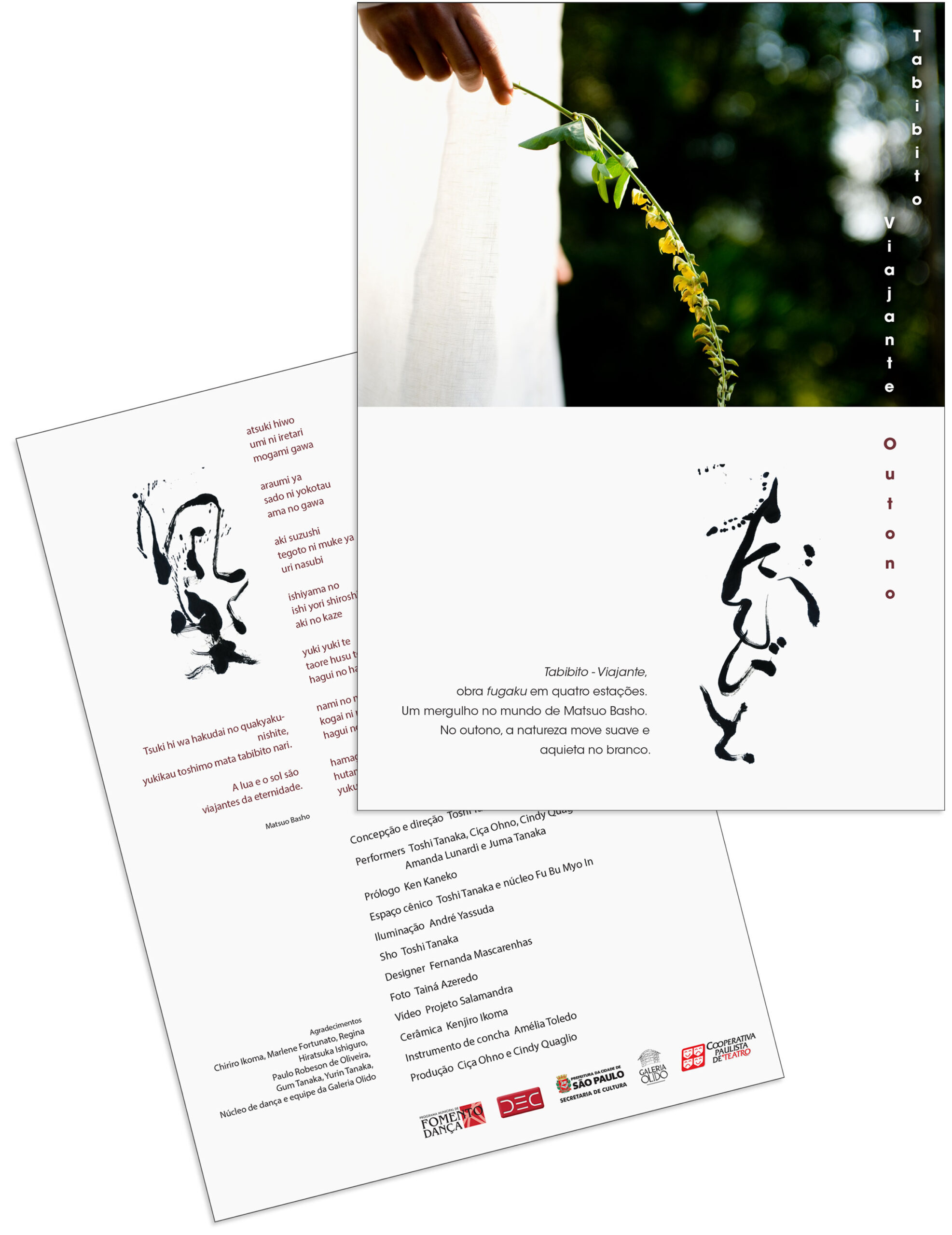 winter
from diving in the
Matsuo Basho's book
four performances arise